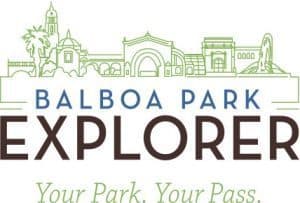 The Balboa Park Explorer Pass is actually three different product options: the One Day Explorer, the Multi-Day Explorer, and the Multi-Day Explorer/Zoo Combo. The One-Day Explorer Pass offers admission to five different museums and is good for one day. The Multi-Day Explorer is provides admission to 17 museums and is good for seven consecutive days. The Multi-Day Explorer/Zoo Combo offers admission to 17 museums and the San Diego Zoo, good for seven consecutive days. There is also the option to purchase an annual pass, which provides unlimited admission to all 17 museums throughout the year for $129.
Included Balboa Park Attractions
Centro Cultural de la Raza
Japanese Friendship Garden
Mingei International Museum
Museum of Photographic Arts
Reuben H. Fleet Science Center
San Diego Air and Space Museum
San Diego Art Institute
San Diego Automotive Museum
San Diego Hall of Champions Sports Museum
San Diego History Center
San Diego Model Railroad Museum
The San Diego Museum of Art
San Diego Museum of Man
theNAT (San Diego Natural History Museum)
Timken Museum of Art
Veterans Museum and Memorial Center
WorldBeat Center
Note: The San Diego Zoo is no longer included in the Multi-Day Explorer and the price has been adjusted accordingly. You can purchase Zoo tickets online.
How the Balboa Park Explorer Pass Works
The products each offer different benefits, but all work in similar ways. Except for the annual pass (which is really only of use to San Diego residents), all of these passes are paper passes printed at home after purchase. This is certainly convenient because you don't have to wait for shipping or processing, but it can take away some of the fun of having a souvenir pass.
Simply present the pass at the admission line for each included museum and they will scan it for admission. You can visit any five individual museums from the list above with the One Day Explorer Pass, and any of the 17 you'd like during your seven day period with the Multi-Day Explorer Pass. You can also visit the San Diego Zoo if you've purchased the Multi-Day Explorer/Zoo Combo. You can visit the museums any time during normal operating hours during the duration of your pass.
None of the passes are valid for special events, extra exhibits, or programs and films. Keep in mind that you will need to pay an additional (albeit usually small) fee to attend any of these extra activities. Passes must be used within one year of the purchase date, and can only be used once at each attraction.
Get Your Money's Worth with a Balboa Park Explorer Pass
The Balboa Park Explorer Passes don't specifically advertise how much they help you save on admission, but you can calculate how much you save if you make a list of which museums you want to visit and compare it to the price of the pass you'd like to purchase. The Multi-Day Explorer Pass is probably the best value for visitors, because for only $10 more than the One-Day Explorer Pass you can visit 12 additional museums over the course of six additional days.
Gate admission usually ranges up to $20 at places like the Fleet Science Center and the Air and Space Museum, but this is information you need to check at each individual museum (the Balboa Park Explorer Pass website does not include this information, but they do link to each museum's website). If you choose the Multi-Day Explorer/Zoo Combo, then keep in mind that the significant jump in price is because of the high cost of Zoo admission itself. You'll still be paying less for Zoo admission than you would at the gate, but not by much.