San Diego Zoo Safari Park is operated by the San Diego Zoo Wildlife Alliance, the same conservation organization responsible for the many wonders of the San Diego Zoo. Its Safari Park is located in Escondido, which sits just thirty miles northwest of San Diego's Balboa Park. Covering approximately 1,800 acres, San Diego Zoo Safari Park recreates an African safari experience, allowing you to experience a diverse array of remarkable animals in an expansive, grassland setting.
Save on your visit to the San Diego Zoo Safari Park!
San Diego Zoo Safari Park is included on the Go San Diego Pass. Save an additional 10% on the Go City Pass with Coupon Code: CMGOCITY10 The discount stacks on top the current sale prices! Promo expires on September 30th.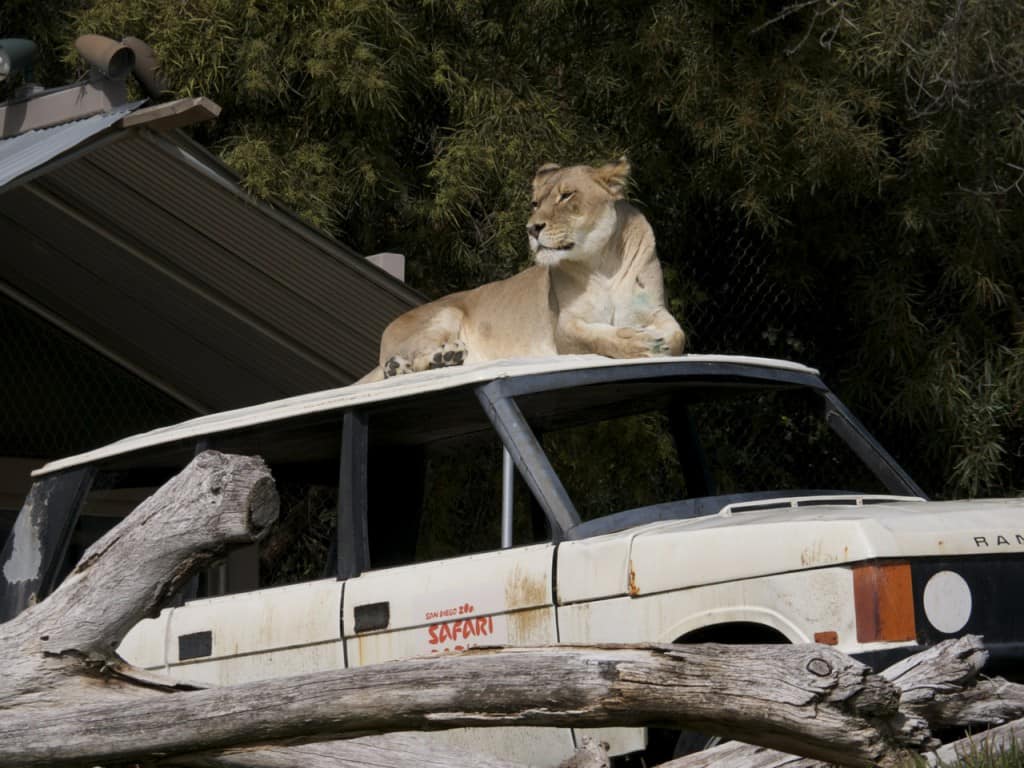 San Diego Zoo Safari Park History
What we know today as the San Diego Zoo Safari Park first opened in 1972 as the San Diego Wild Animal Park. The facility cost some $10 million to construct, with the goal being to establish a site where San Diego's zookeepers could work on animal conservation and breeding, and the public could behold animals in larger environments—spaces more akin to the species' natural habitats.
The site was later renamed San Diego Zoo Safari Park. In the years since, it has only grown in popularity, and today it's one of the most popular attractions found anywhere in the greater San Diego area.
What's at the San Diego Zoo Safari Park
Given its size, San Diego Zoo Safari Park is divided up into several different sections with a specific focus—like Elephant Valley, Tiger Trail, and Walkabout Australia, just to name a few. Throughout these themed areas you'll have the opportunity to observe all sorts of wonderful creatures like African rhinos, dik diks, gorillas, wallabies, and many, many more.
The best way to witness these amazing species roam their free-range enclosures is by going on one of the park's guided safaris. San Diego Zoo Safari Park offers numerous safaris, but some of the most popular options here include the Wildlife Safari, which takes you throughout the attraction in an open-air truck; Behind-the-Scenes Safari, which lets you get you up close and personal with your favorite animal of choice; and the Cart Safari, which guides you throughout the park for 60 minutes in a small, door-less cart.
You'll also be spoiled for options when it comes to dining at San Diego Zoo Safari Park. There are far too many, in fact, to cover them all here, but some favorites are The Sheared Sheep, an Australian-themed establishment specializing in wraps and salads; Barking Deer Pizza and Beer, whose menus lives up to its name; and Thorntree Terrace, which serves breakfast, Asian cuisine, and a popular line of kids' meals.
If you're craving a meal to remember, your best bet is The Watering Hole at Kijamii Overlook. This sit-down restaurant has sandwiches, salads, and tasty appetizers, but the real draw is the view. Overlooking the African Plains, you'll have incredible views of giraffes and rhinos as you eat your meal!
You won't have any trouble finding a terrific souvenir here either. Safari Outfitters in Nairobi Village, right where you'll begin your adventure, has souvenirs, snacks, and apparel galore. Guests with a green thumb will love Plant Trader, which sells garden décor and an assortment of plants featured throughout the park, allowing you to take a bit of the experience home with you. Bazaar is the place to go for that perfect safari-themed gift; it contains a multitude of African-centric items, including jewelry, artifacts, books, and more.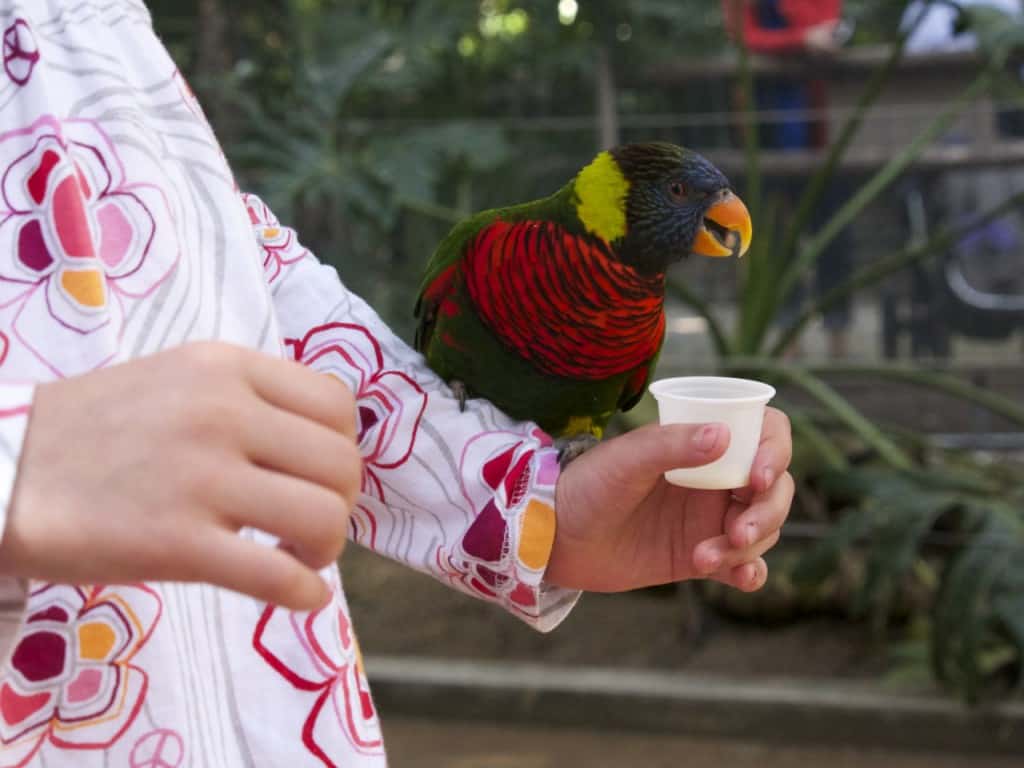 Tips for Visiting the San Diego Zoo Safari Park
If you are seeing other sights while in San Diego you can save some money if by getting a Go San Diego Pass. The San Diego Zoo Safari Park is included as are many other great San Diego Attractions.
San Diego Zoo Safari Park has its own app, which you can download for free straight to your smartphone. It comes loaded with a map, calendar of events, and daily park schedule, and is a great resource to have as you move through the park.
Unlike the San Diego Zoo, parking is not free at San Diego Zoo Safari Park. Standard parking typically runs about $15. If you want "preferred parking," which is available on some weekends and holidays, you'll usually be looking at paying roughly twice the price of standard parking.
While not strictly required, The Watering Hole at Kijamii Overlook does accept reservations, and it's never a bad idea to make one.
Two of the Safari Park's more exotic elements are the Flightline Safari—which lets you zip line across stretches of the park—and the Roar & Snore Safari, an overnight camping excursion. If you've got your heart set on doing either of these activities—and, really, why wouldn't you, they're awesome times both—definitely consider making a reservation in advance of your trip.