Though SeaWorld has become a famous brand and worldwide institution, it all began right here in sunny San Diego. SeaWorld San Diego is the original SeaWorld location, and it carries out that tremendous legacy today by offering guests a remarkable array of activities to enjoy. Of course, the beloved marine animals that call the park home are the main draw, but SeaWorld San Diego also has rides, roller coasters, shopping, dining, and its newest attraction, Sesame Place San Diego.
Save on your visit to the SeaWorld San Diego!
SeaWorld San Diego is included on the Go San Diego Pass. Save an additional 10% on the Go City Pass with Coupon Code: CMGOCITY10 The discount stacks on top the current sale prices! Promo expires on September 30th.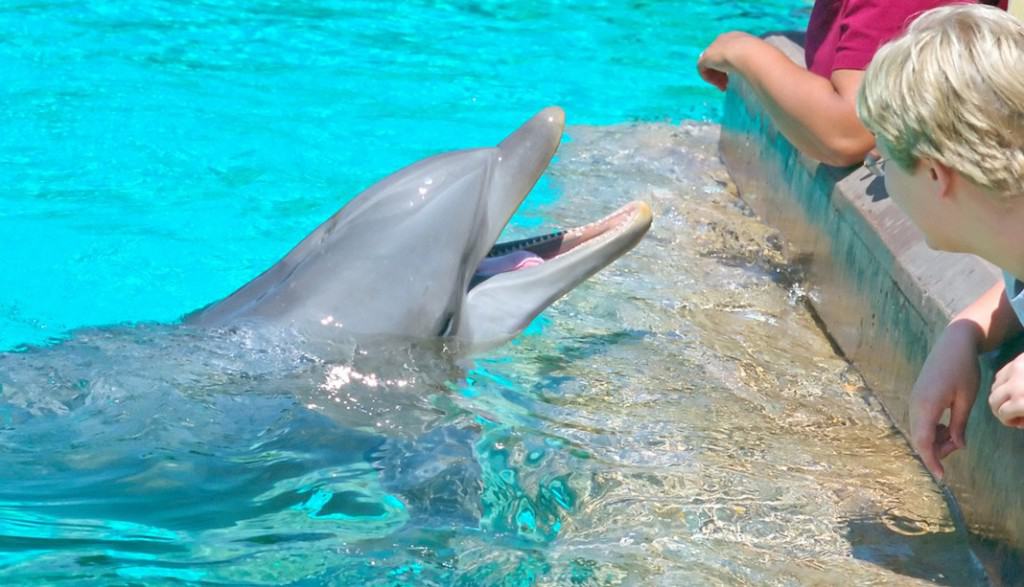 SeaWorld San Diego History
SeaWorld opened its first theme park right here in San Diego in 1964. Prominently located on San Diego's lovely Mission Bay, SeaWorld San Diego was the brainchild of a group of friends who attended the University of California, Los Angeles together and dreamed of running a marine-centric wildlife facility. When SeaWorld San Diego originally opened to the public, it was a mere 20 acres in size and possessed only a couple aquariums and a few animals.
Still, the launch was a success, and in a few short years SeaWorld would become a major brand with multiple locations throughout the United States. Today, tens of millions of people visit SeaWorld theme parks each year, and SeaWorld San Diego remains one of Southern California's most popular attractions.
What's at SeaWorld San Diego
First and foremost, SeaWorld San Diego is home to an amazing assortment of marine animals. Favorites here include all manner of sharks, whales, dolphins, penguins, and of course, the signature orcas. You can interact with these special sea creatures in a variety of formats, as SeaWorld San Diego runs regular shows, live feedings, guided tours, and more.
SeaWorld San Diego is also where you can cut loose and seek your thrills on one of their many electrifying rides and rollercoasters. These spectacular rides include Emperor, heralded as California's first floorless dive coaster; Electric Eel, one of the tallest and fastest rollercoasters around; and Journey to Atlantis, an adventure ride where—spoiler alert—you might just get a bit wet! And Sesame Place, SeaWorld San Diego's newest attraction, is a theme park your younger ones are sure to love.
For those in search of a peaceful timeout from a hectic day swirling with exciting activities, SeaWorld offers the Skytower. Here, patrons rise high above the park and are treated to stunning views not only of SeaWorld, but also of the Pacific Ocean and the San Diego skyline. Guests can also take the Bayside Skyride, a soothing gondola ride over picturesque Mission Bay for a little serenity. Both rides are included with your park ticket.
All rides, shows and exhibits are included in the price of admission except for the interactive programs. For an additional cost, SeaWorld offers visitors five exclusive interactive park experiences. The Dolphin Interaction Program provides an in-water experience with the dolphins, where trainers teach guests to communicate and play with these friendly creatures. For those who don't want to get in the water, there is the Dolphin Encounter where visitors enjoy touching and feeding the dolphins from outside the pool under the watchful eye of a trainer. The Beluga Interaction Program immerses guests in the environment of these white, gentle giants and allows them the opportunity to feed and communicate with them. Guests can also get a behind the scenes look at the park and feed eels and turtles on the Animal Spotlight Tour. Come face to face with a penguin; see how they are cared for, and learn how they survive in such a harsh climate, in the Penguins Up-Close Tour.
SeaWorld also presents a variety of educational programs and is deeply committed to conservation. SeaWorld has helped or rescued more than 22,000 animals including dolphins, whales, sea turtles, and birds. The educational programs allow youths to take a behind the scenes look at the trainers and the diverse creatures in their care. Make SeaWorld one of your vacation destinations; it offers a unique experience that is sure to educate, amaze, and thrill.
Given a park of its stature, it's no surprise that there's an abundance of places to dine while visiting SeaWorld San Diego. Pizza, BBQ, burgers, salads, sandwiches—you name it, it's available here. Big Bird's Bistro is a terrific option even the pickiest little eaters will enjoy, while the Manta Bar has frozen cocktails, craft beer, and all manner of refreshing adult beverages. Plenty of other snacks, treats, and goodies can be found throughout the attraction.
The SeaWorld Store is SeaWorld San Diego's flagship shop. There you'll find all sorts of SeaWorld souvenirs, merchandise, apparel, gifts, and more. The Whale Shop and Shark Shack cater, as you might guess, to fans of orcas and great whites, respectively, while the Turtle Rescue Shop carries a line of turtle-centric products that emphasize conservation efforts.
Tips for Visiting SeaWorld San Diego
If you are seeing other sights while in San Diego you can save some money if by getting a Go San Diego Pass. The SeaWorld San Diego is included as are many other great San Diego Attractions.
SeaWorld San Diego has its very own app. Free to download on any smartphone, the SeaWorld app comes fully loaded with maps, directions, attraction information, and more. You can even download your admission tickets straight to this app.
If you're interested in making your SeaWorld San Diego dining experience truly unforgettable, consider purchasing a "Dine With Orcas" package. This special meal will cost you extra, but you'll enjoy a tasty buffet in a magical setting.
If you know you'll be requiring strollers or wheelchairs during your visit, be advised that you can reserve these items ahead of time on the official SeaWorld San Diego website. Securing these reservations in advance will save you time and hassle on the day of your actual outing.
SeaWorld San Diego throws numerous special events throughout the year. Highlights include such festivities as a spring food festival, summertime fireworks, live music on weekends, and more. Check the SeaWorld calendar of events as you plan your San Diego excursion to see what'll be in season when you're in town.