Located in beautiful Balboa Park, San Diego Zoo is one of the city's foremost attractions, an absolute can't-miss destination for visitors new to San Diego. Roughly 650 species, numbering approximately 12,000 animals in total and featuring such favorite creatures as cheetahs, penguins, polar bears, and rhinos, call the 100-acre San Diego Zoo home. Operated by the San Diego Zoo Wildlife Alliance, a prominent conservation organization, the San Diego Zoo is also the site of a 13,000-specimen botanic garden.
Save on your visit to the San Diego Zoo!
San Diego Zoo is included on the Go San Diego Pass. Save an additional 10% on the Go City Pass with Coupon Code: CMGOCITY10 The discount stacks on top the current sale prices! Promo expires on September 30th.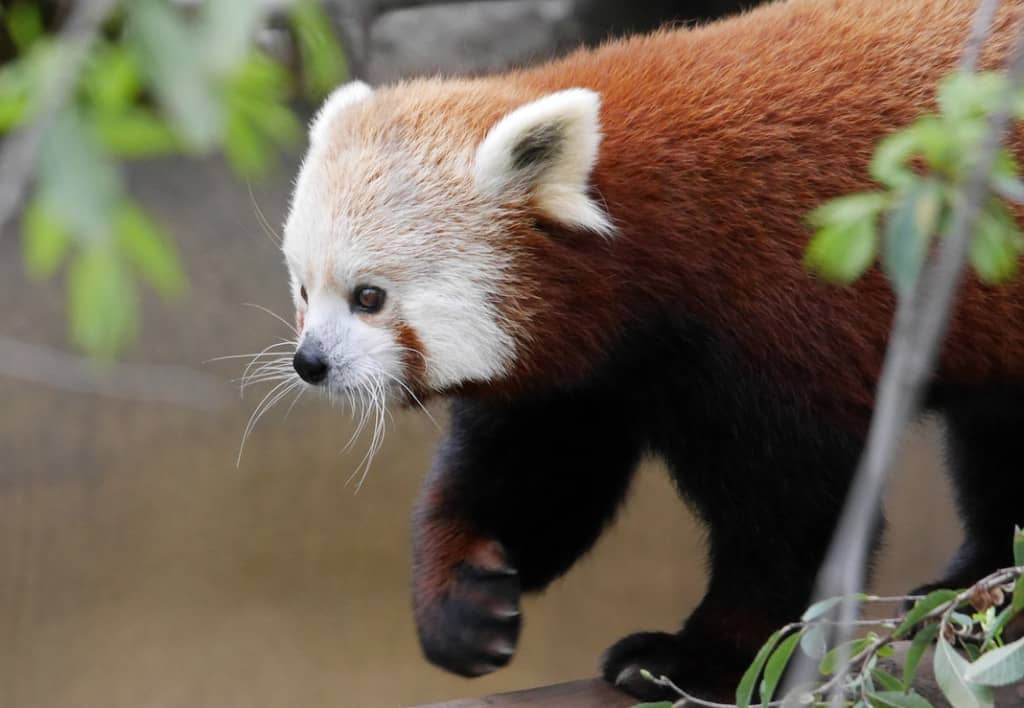 San Diego Zoo History
The history of San Diego Zoo dates back over 100 years ago, to the early twentieth century, when the Zoological Society of San Diego was established with the goal of bringing permanent animal exhibitions to the city, after a series of temporary animal attractions proved quite popular during the 1915 Panama-California Exhibition. In 1921, the city of San Diego reached an agreement with the Zoological Society over the setting aside of land in Balboa Park for the purpose of a zoo, and the zoo's grand opening followed two years later in 1923.
In the decades since, the San Diego Zoo has become world-renowned for its conservation efforts, as well as its commitment to presenting diverse examples of wildlife from all over the planet in approximations of their natural habitats. It stands today as one of the most acclaimed zoos in the world, and year after year it ranks among the visited zoos in the entire United States.
What's at the San Diego Zoo
There are a tremendous number of things to see and do at the San Diego Zoo, so where'll you want to focus your energy during your visit depends on what you're most interested in experiencing. Still, there are a few perennial favorites. The Africa Rocks exhibit is an 8-acre habitat that highlights leopards, monkeys, reptiles, and birds native to Africa. Cheetahs, elephants, grizzly bears, and giraffes are always worth your time, while the Komodo Kingdom and Hummingbird Habitat are two of the newest attractions found here, and they're exciting new additions that are already proving popular with guests.
San Diego Zoo proudly offers a variety of special experiences. These unique guest packages include Animals in Action, where you can go behind the scenes with some of the zoo's most exotic big cats; the Discovery Cart, which lets you ride in style throughout the facility for a 60-minute guided tour; and the Inside Look tour, a 90-minute excursion that gets you up close and personal with an animal of your choice.
Once you've worked up an appetite exploring all the San Diego Zoo has on display, you'll be able to grab a bite to eat at any one of its numerous, on-site dining options. If you're in the mood for a quick snack, there are plenty of kiosks like The Bridge, Tundra Treats, and Jungle Snacks where you can pick up a cold drink, ice-cream sandwich, hot dog, pretzel, and much more. If you're seeking something a bit more formal, San Diego Zoo has some ten different establishments where you can enjoy a casual restaurant experience. Depending on what you crave, these spots have everything from burgers, salads, and pizzas to tacos, sandwiches, and teriyaki chicken entrees.
The San Diego Zoo has plenty of places to snag that perfect souvenir, too. The little ones will love all the goodies available for sale at the San Diego Zoo Kids Store, while Zootique has an assortment of handmade items curated from around the world. Sydney's Shoppe specializes in Australia-centric gifts, with a special emphasis on koala gear, and Arctic Trader and Tusker's Trunk focus on polar bears and elephants, respectively. And even though San Diego Zoo is no longer home to everyone's favorite panda bears, you can still satisfy all your panda-loving needs at The Panda Shop.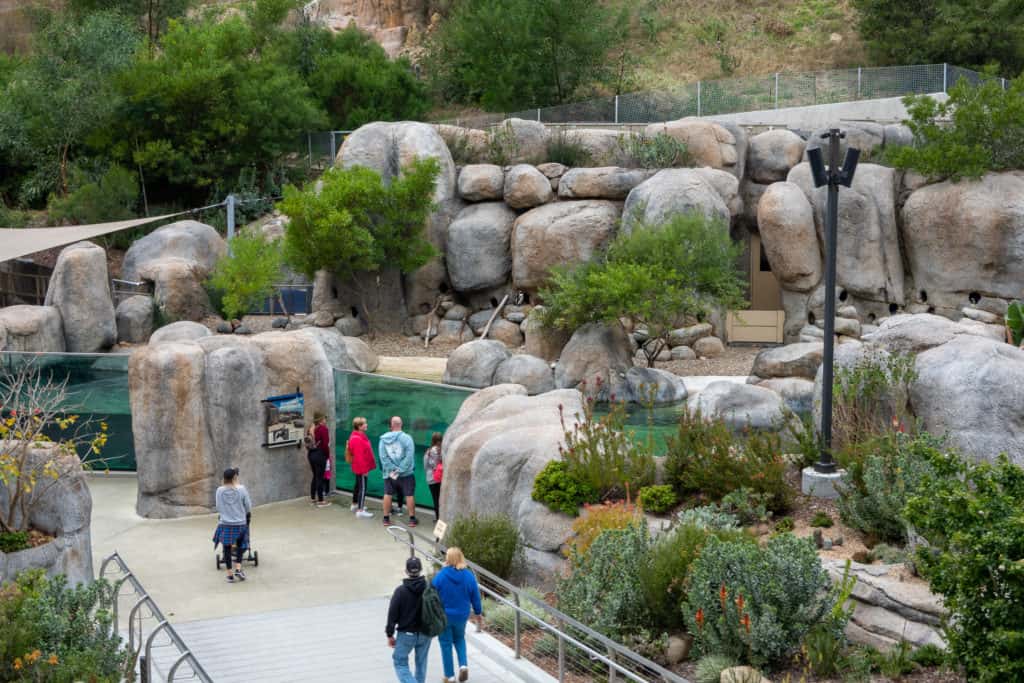 Tips for Visiting the San Diego Zoo
If you are seeing other sights while in San Diego you can save some money if by getting a Go San Diego Pass. The San Diego Zoo is included as are many other great San Diego Attractions.
The San Diego Zoo has its own free app available for download. This helpful tool lets you access a zoo map, daily schedule, restaurant menus, and more all in one handy location. You can even import your admission tickets into this app, too.
If you're visiting with little ones and are for any reason unable to bring along your own stroller, you may rent a single or double stroller near the main entrance gate. Strollers are available as first-come, first-served items.
There are almost always special activities taking place throughout the zoo. These include everything from live animal feedings to zookeeper talks to holiday-themed events and more. As you plan your visit, you'll want to check the official San Diego Zoo website to be certain you're aware of what all is scheduled during your trip.
Not only does the San Diego Zoo provide complimentary luggage storage, they have lockers for rent. These self-service lockers are available on Front Street, and are perfect for those extra bags and belongings you don't want to haul around the park on your big day out.