Mount Soledad is known as one of the most prominent landmarks in San Diego. Atop this 822-foot hill sits the Mount Soledad cross and veterans monument. Known primarily for its veteran's memorial, it offers 360 degree panoramic views of San Diego and the Pacific Ocean. It offers one of the best views in San Diego County. On a clear day you can see from Scripps pier to downtown San Diego. Look a little harder and you'll see the bridge to Coronado Island and beyond that, the mountains of Mexico. It's a great place to watch the sunrise or sunset as well as the perfect place to be enthralled by San Diego's city lights at night.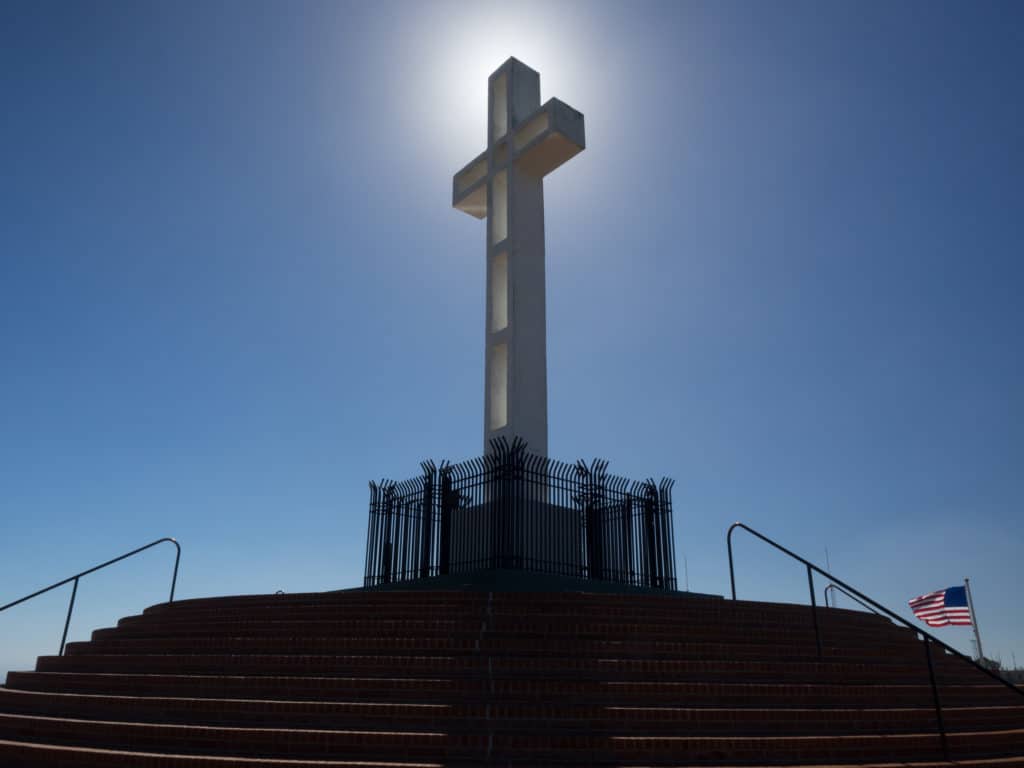 Mount Soledad, Honoring Veterans of Foreign Wars
A Christian cross originally stood atop Mount Soledad, but over the years the site evolved into a veterans' memorial. The expanded memorial now contains around 3,400 plaques that are engraved with different servicemen and servicewomen's names and stories; many with photos. Some veterans volunteer their time as docents at the memorial to answer visitors' questions. San Diego has a long history as a military city with the Naval base on Coronado Island, the Navy Airmen of Miramar, and the Marines of Camp Pendleton. The cross atop Mount Soledad was erected in 1913 and has been rebuilt twice. From the beginning it was mired in controversy and may eventually be removed.
Between Two Cities
Mount Soledad is mostly located in La Jolla with the southern side residing in Pacific Beach. After checking out the view you can head to attractions in either city. Pacific Beach is more casual with a large young adult population that comes out in force on the beaches during summers. There are great beaches, fun shops, interesting restaurants, and a casual vibe to this side of Mount Soledad. La Jolla is an upscale family neighborhood with trendy shops and family fun activities like the Children's Pool, also known as Seal Beach.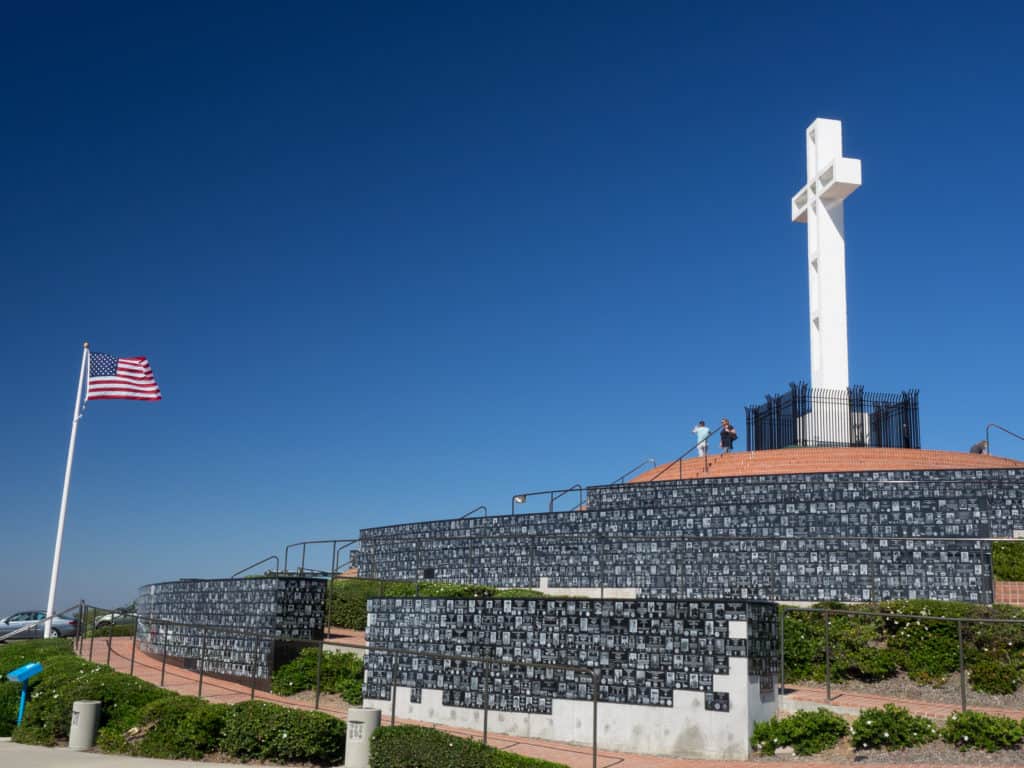 See San Diego In A Day
The area surrounding Mount Soledad offers amazing bicycle routes ranging from easy on the Pacific Beach side to difficult on the La Jolla side. Besides visiting the memorial, many people enjoy relaxing with friends and family on the benches facing various scenic overlooks, or in the quaint picnic area. It's a wonderful spot for photographers to capture that perfect shot, families to enjoy each other's company, first dates, or simply personal quiet reflection. If you visit Mount Soledad you can literally say, "I've seen all of San Diego in just one day."
General Info
6905 La Jolla Scenic Dr S
La Jolla, CA 92037
Elevation: 823 feet