Visiting Cabrillo National Monument is a great way to spend a lazy Sunday in beautiful San Diego, California. Located in Point Loma this wonderful site has an array of activities to do while basking in the sunlight and listening to the crashing waves. Learn about Juan Rodriguez Cabrillo who earned his place in history when he became the first European to step foot on the West Coast of the United States in 1542. After you can check out the Old Point Loma Lighthouse, visit the tidepools, whale watch between December and February, visit the Historic Radio Station Building, and hit a few hiking trails.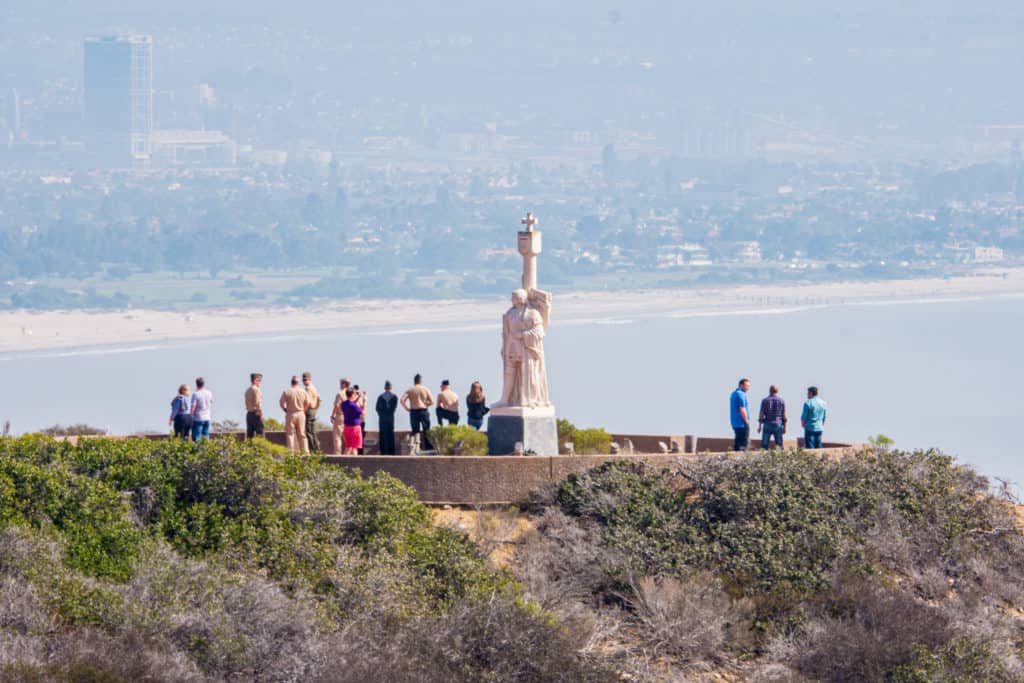 The Visitor Center should be your first stop when exploring Cabrillo National Monument; you can speak with well-informed volunteers and rangers who can give you insight into all that is offered. There are many fun activities to do inside this center like getting a hands-on feel of sixteenth century navigational instruments and armor. There is also a small exhibit located here where you can learn about the Age of Exploration, which is all about the history of ocean exploration. You can also view films and speak with a guide to get a more in-depth look into this historical period.
Next, you can check out the Old Point Loma Lighthouse, which was one of the first original lighthouses on the West Coast. Only active for about thirty-five years due to poor visibility, now visitors can tour this refurbished lighthouse that used to guide ships in. Walking around you'll see into a room that has been staged as quaint living quarters; take a minute to read up on the significance of lighthouses. This is a truly magical experience, and an exciting look into a rich part of San Diego's past.
Ask a ranger about the best ways to navigate and explore the tide pools; this is important as fragile creatures live in this area, and you need to know how to avoid harming their natural habitats. You can even sign up for a tour with one of the rangers so they can show you all the wonders of tidepools and the creatures who inhabit them. Take a stroll on the two-mile hiking trail that winds through sand, coastal brush, and rocky areas. This coastal hiking trail offers gorgeous ocean views and gets you up close and personal with crashing waves. It is a truly breathtaking hike, giving you picturesque views of the Pacific Ocean and the San Diego Harbor.
The Cabrillo National Monument offers a fun-filled day with friends and family; after you've had your fill, head out to one of the many restaurants Point Loma has to offer. After enjoying a delicious meal, hop over to Sunset Cliffs. This expansive area is filled with trails, benches, and cliffs to sit on while enjoying the sunset. A favorite of San Diegans, you will not be disappointed by this epic location that offers a colorful and majestic sunset on any clear day. Once you see the green flash, head back to your hotel for some warmer casual wear and check out one of the local beach bars where darts, pool, reggae, and good conversation await.
General Info
1800 Cabrillo Memorial Dr.
San Diego, CA 92106
Phone: (619) 557-5450
Area: 144 Acres
Website: nps.gov/cabr