Located approximately 35 miles north of downtown San Diego, the coastal resort town of Carlsbad is known for its beautiful beaches, family friendly attractions, and sprawling shopping malls. Visitors drawn to Carlsbad for its shopping opportunities will not be disappointed by the number of outlet stores and shopping malls on offer here—the majority of which feature big-name brands, chain retailers, and storefronts bearing the name of famous, high-end designers.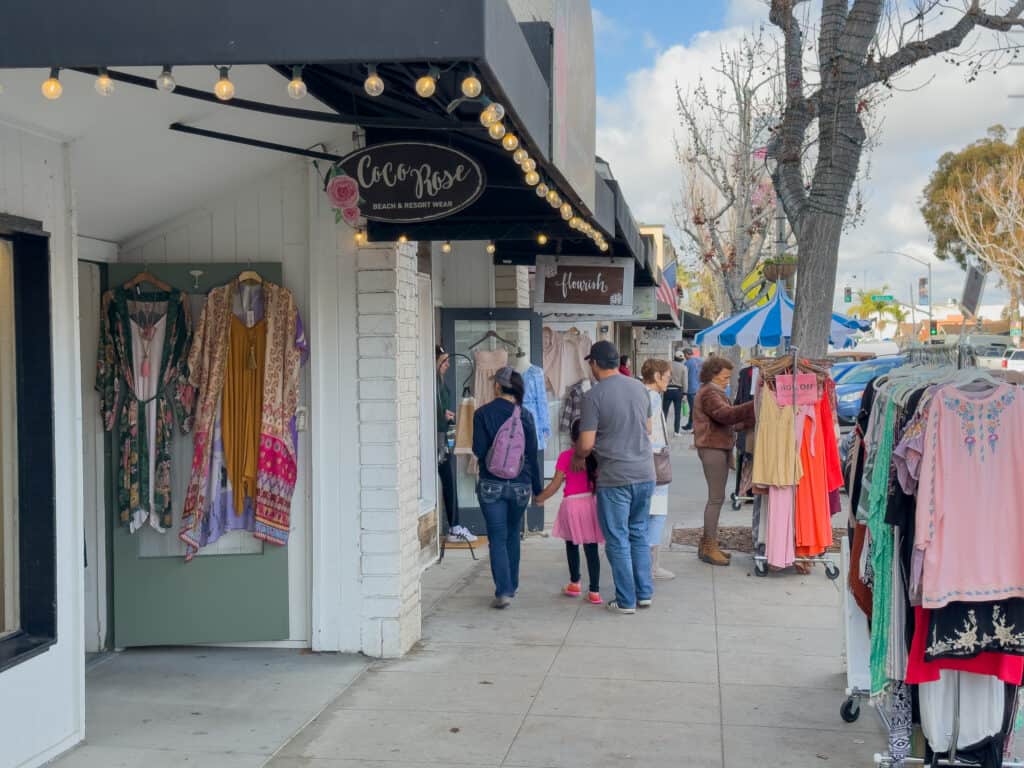 Getting to Know the Neighborhood
Carlsbad's convenient proximity partway between San Diego and metro Los Angeles has long made it an attractive place to live, visit, and enjoy all the many wonders southern California has to offer. The modern development of Carlsbad got underway during the late nineteenth century, when ambitious entrepreneurs began to market the local waters as having healing qualities. Soon thereafter, Carlsbad became known as a spa town, and over time the area gained the reputation being a luxurious resort destination.
Today Carlsbad attracts visitors for its assortment of golf courses, breweries, tourist attractions, and shopping scene. South Carlsbad State Beach is another highlight. This public beach is a popular place to swim, surf, fish, dive, or simply spread out for a seaside picnic.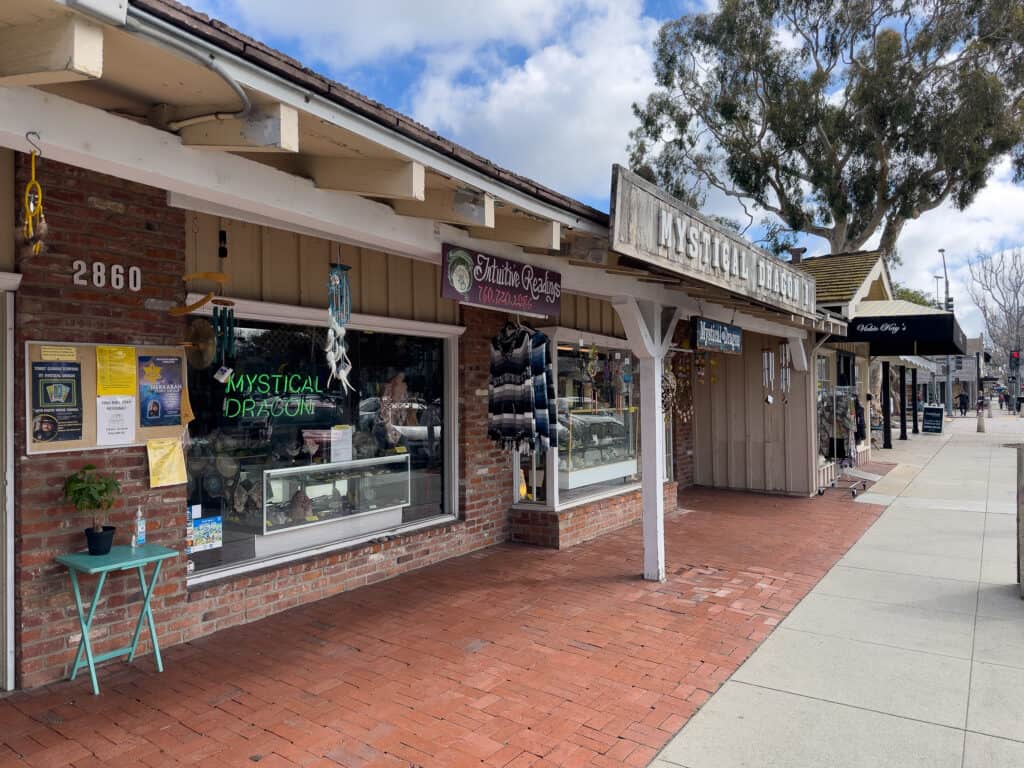 Popular Carlsbad Shopping Destinations
Shopping in Carlsbad is headlined by the several major shopping malls, a couple of which are located near some of the community's most popular attractions. Each one of these shopping malls possesses a wide range of goods and services, with a particular emphasis on clothing, accessories, jewelry, and designer products. Carlsbad Village is where you'll want to go if you're in the market for local brands and boutiques.
Year in and year out, Carlsbad Premium Outlets is one of the area's most popular shopping destinations, and in a way, the town's shopping scene revolves around this large complex. Located right off Interstate 5, just across the street from LEGOLAND California, Carlsbad Premium Outlets has approximately 100 stores and restaurants. The site specializes in designer brands, with labels like Tommy Hilfiger, Marc Jacobs, Coach, Michael Kors, Calvin Klein, Tory Burch, Polo, and more occupying space here.
A quick 10-minute drive south of Carlsbad Premium Outlets is The Forum Carlsbad, considered one of the area's high-end malls. Talbots, Yeti, Apple, Anthropologie, Loft, and Nicole Miller are just some of the big names calling this facility home. You'll have several restaurants to choose from at The Forum Carlsbad, too, while cooking classes, art shows, and more are hosted here on a regular basis as well.
Roughly 10 minutes to the north of Carlsbad Premium Outlets you'll encounter another cluster of strip malls and retail centers, with the most notable property being The Shoppes at Carlsbad. There you'll have your pick of successful chains such as Foot Locker, Sephora, Macy's, Forever 21, H&M, Hollister, and Target, with plenty of dining available nearby, too.
For a more laidback shopping experience in Carlsbad, consider heading to the Village Faire Shopping Center. Prominently situated in what's often described as the heart of historic Carlsbad Village, the Village Faire Shopping Center encompasses over three-dozen businesses surrounding a pleasant, courtyard-containing space just a block from the beach. Discerning shoppers will enjoy the selection of clothing boutiques, surf shops, ocean-themed gift shops, and local restaurants.
Other Ways to Enjoy Carlsbad
Carlsbad is home to a number of very popular San Diego area attractions, most notably LEGOLAND California. This massive amusement park contains a theme park, water park, and SEA LIFE Aquarium. It boasts over 60 unique rides, shows, rollercoasters, and more. There are even LEGO-themed hotels on the property, and an actual LEGO factory onsite where you can see firsthand how your favorite toys are produced.
Just one-half mile from LEGOLAND California is the Museum of Making Music. This charming small museum is filled with tributes to the people who make, play, and sell musical instruments, and its fascinating exhibits are interactive, informative, and in many cases, allow you to touch and play all types of guitars, banjos, and mandolins.
Carlsbad's natural beauty is on display at two local floral-related attractions. The Flower Fields at Carlsbad Ranch have delighted visitors since 1965. This working ranch sells numerous gardening products and hosts regular special events, but its true draw is the 50-acre spread of Giant Tecolote Ranunculus flowers that bloom in over a dozen different colors every year between the months of March and May. Just 15 minutes south of the Flower Fields, in Encinitas, California, you'll find the San Diego Botanic Garden. At over three-dozen acres, this lovely attraction features hiking trails, multiple themed gardens, and one of the nation's largest bamboo groves.