The Museum of Making Music is one of the more unique institutions you're liable to come across in San Diego. Located in Carlsbad, California, right next to the many wonders of LEGOLAND California and only a half-hour's drive north of the heart of San Diego, the Museum of Making Music is home to a variety of exhibits that pay homage to instrument makers, commercial vendors, and musicians of all stripes. Its lively galleries are full of exhibits that explore the magic of music and its innumerable forms.
Save on your visit to the Museum of Making Music!
Museum of Making Music is included on the Go San Diego Pass. Save an additional 10% on the Go City Pass with Coupon Code: CMGOCITY10 The discount stacks on top the current sale prices! Promo expires on May 31st.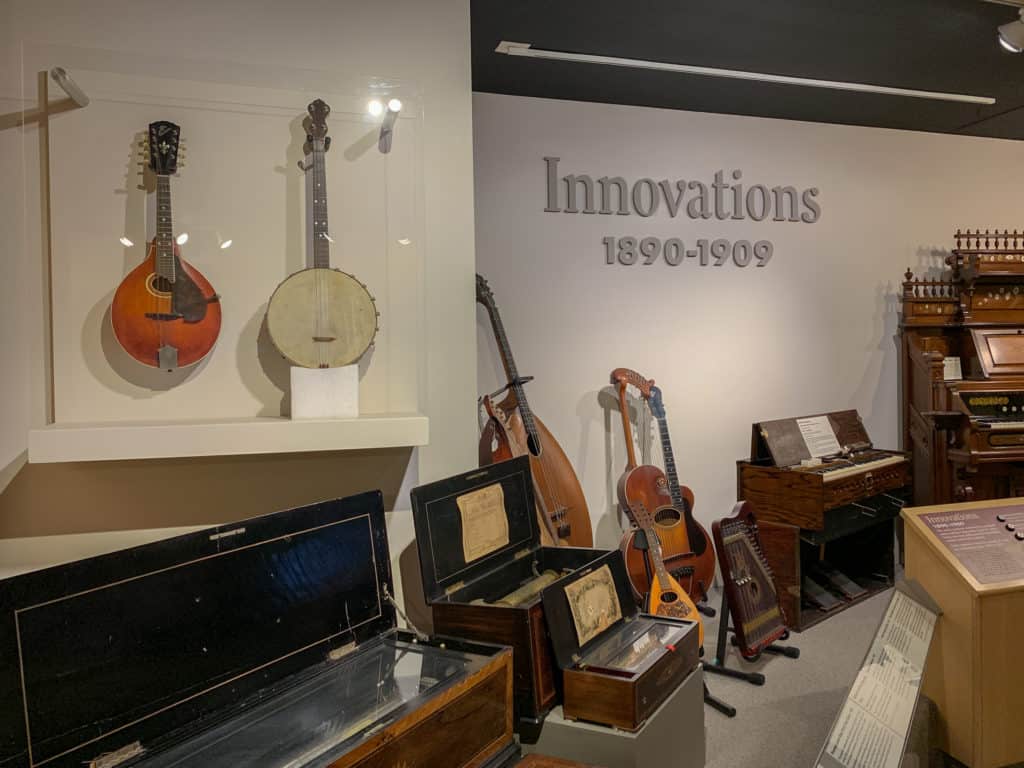 Museum of Making Music History
The Museum of Making Music first opened its doors to the public in March of the year 2000. Its establishment was the handiwork of the National Association of Music Merchants, a non-profit organization responsible for some of the most important music equipment trade shows in the world. In establishing the Museum of Making Music, the intent was to create a space where music lovers from all over the world could come together and learn more about what actually goes into designing, building, and distributing the musical instruments we all enjoy so much.
In 2021, the Museum of Making Music underwent a significant renovation, and now today the attraction is home to hundreds of historic instruments and audio clips, as well as multiple interactive exhibits.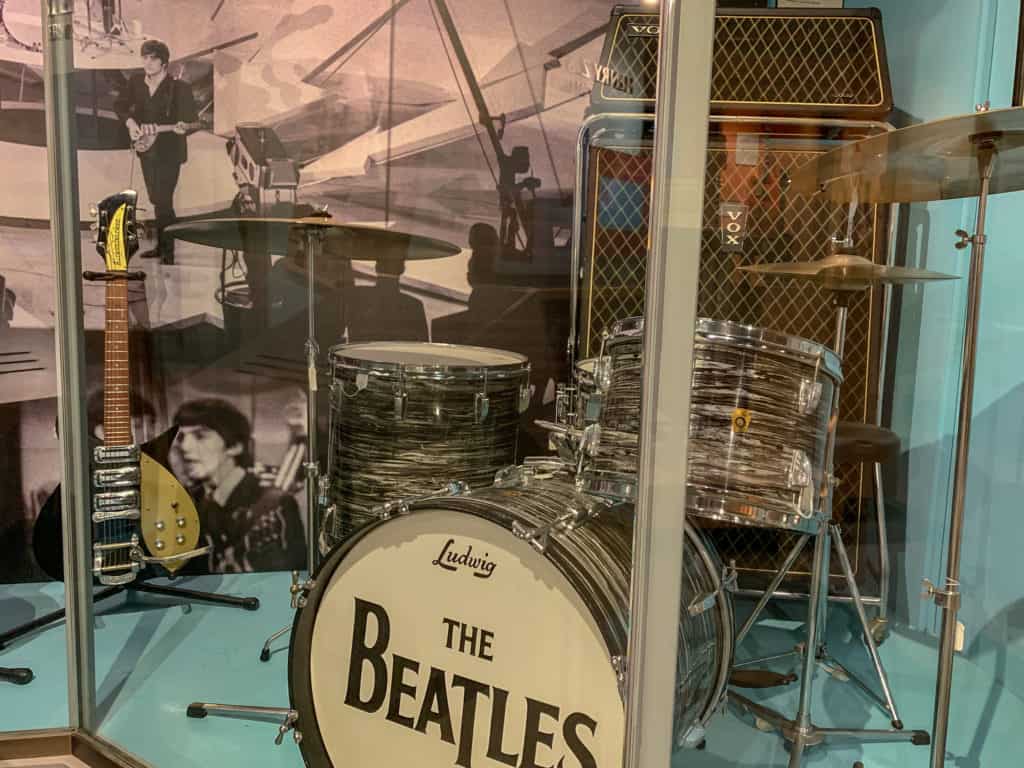 What's at the Museum of Making Music
The foundation of what makes the Museum of Making Music unique can be found throughout its permanent galleries. These spaces are full of glass cases containing historic artifacts, colorful wall panels sharing key facts and important context, and, of course, more instruments than you can imagine! Best of all, it's a hands-on area, meaning you won't just see guitars, banjos, mandolins, and more—you'll be able to touch them, too.
The Museum of Making Music is dedicated to honoring the music-making journey from start to finish. This means that its galleries detail how instruments are made, the ways in which they are sold to the public, the manner in which musicians make compelling use of said instruments, and the powerful role music plays in our daily lives.
In addition to its permanent gallery spaces, the Museum of Making Music regularly hosts traveling exhibitions from all over the world. Part of the fun is that you never know exactly what type of special exhibit will be on when you're visiting, but recent subject material featured such diverse topics as music photography, the history of accordions, and the design of synthesizers, to name but a few.
The Museum of Making Music shop sells a selection of souvenirs perfect for all types of music lovers. Popular items available here include t-shirts, books, puzzles, CDs, DVDs, and more. Many of these items may be purchased through the museum's online storefront, too.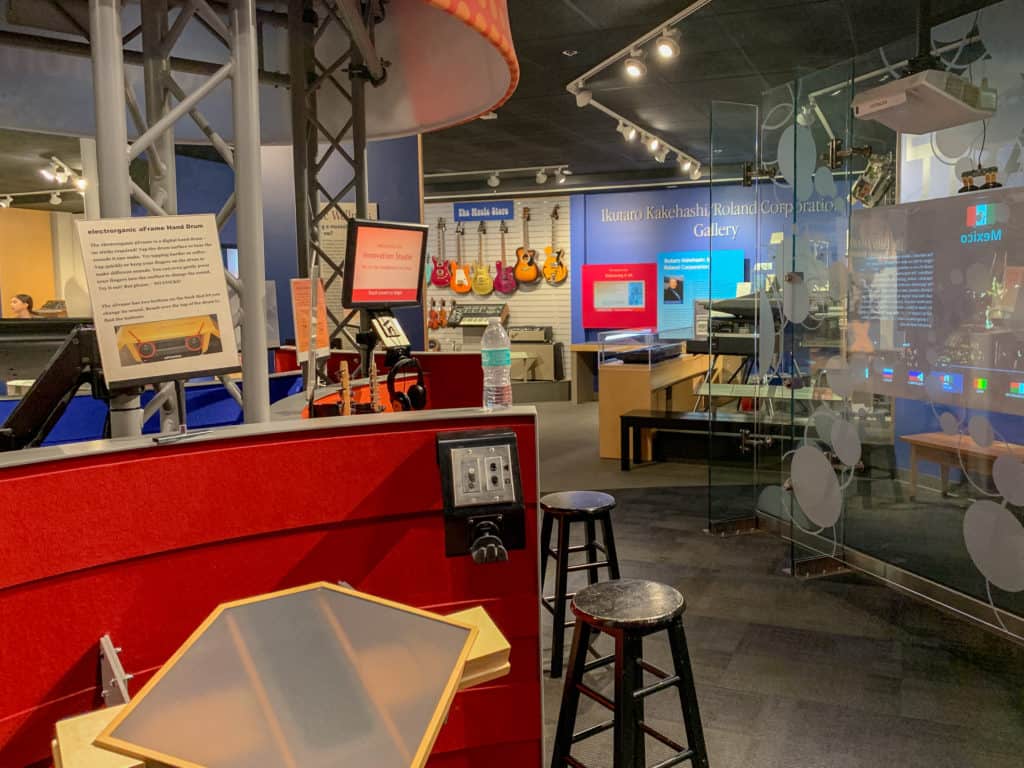 Tips for Visiting the Museum of Making Music
If you are seeing other sights while in San Diego you can save some money if by getting a Go San Diego Pass. The Museum of Making Music s included as are many other great San Diego Attractions.
Though the Museum of Making Music is located in a busy part of Carlsbad, it does have its own parking lot, where guests may park their cars for free. It's located behind the facility.
No music-centric site would be complete without live music, and the Museum of Making Music is no exception. Check out their official website for more details about special events and live concerts before you visit, in order to be in the loop about what's scheduled to happen at the museum when you'll be in town.
You won't find any food at the Museum of Making Music, but there are plenty of dining options nearby. There's even an In-N-Out Burger just down the street from here!
Children under the age of three years old may enter the museum free of charge, while students, seniors, and members of the military can receive sizable discounts on admission.