Baseball fanatics will love the daily guided tours of Petco Park, the expansive and stunning facility home of the San Diego Padres baseball team. The Padres previously shared their facilities with the San Diego Chargers at Qualcomm stadium before the completion of the new stadium in 2004. Petco Park's natural grass field and innovative design excite both the players and the fans. Created with the fan in mind, it has excellent site lines for baseball combined with breathtaking views of the San Diego skyline and harbor.
This state-of-the-art structure has four levels including the Padres Hall of Fame, kids entertainment zone, a theater, a 250-seat auditorium, a three acre "park within a park," and much more. The amenities were designed to fit every budget and taste. Fans can enjoy a private box for those with more expensive tastes or watch the game from the lawn at the "park within a park," directly behind centerfield for the low price of $5. Baseball fans have a little pre-game fun tailgating at the tailgate park close to Petco, where fans have an assigned parking space and get to mingle with other fans.
Mixing the Old With the New at Petco Park
One of the most interesting parts of Petco Park is the Western Metal Supply Co building. It was once a large supplier of metal goods for the Southern California area and was preserved as a historical site in 1978. This building is now a part of the stadium's structure, keeping its authentic foundation and name, but getting a serious internal renovation. The converted warehouse, a part of San Diego's history since 1909, is now home to the Padres's team store, party suites, a restaurant, and a rooftop bar with bleacher seating that hangs over left field.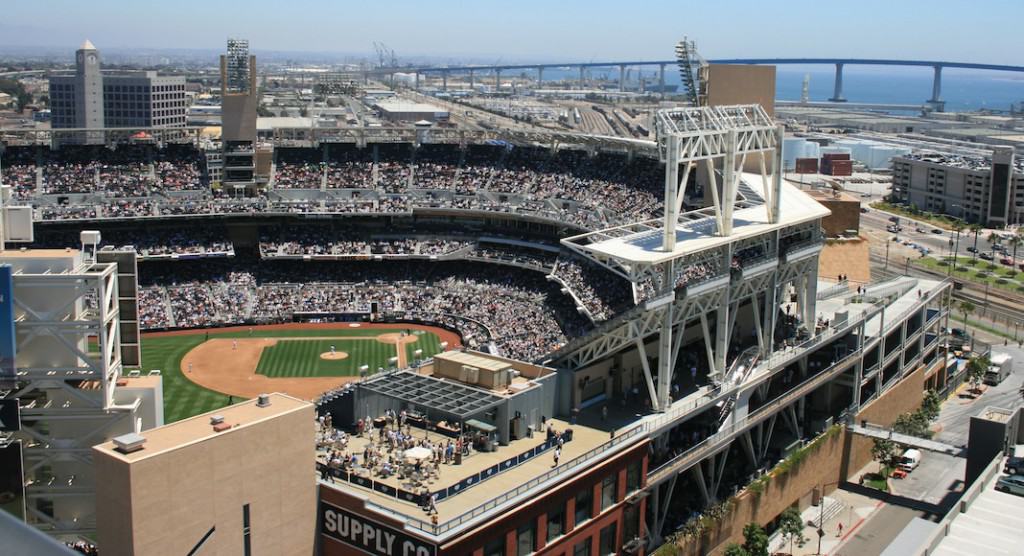 Take A Tour of Petco Park
Watching a game at Petco Park is an experience within itself, but being able to take a guided tour of this elite facility is an added bonus. You will be wowed by your guide's Padre knowledge while visiting sections of the facility that are not normally seen. Tours vary dependent upon game days. Non-game day tours offer visits to more places in the stadium. On most tours you will see the "writers row," Padre's dugout, home plate, the field, skyboxes, and the visiting teams' clubhouse, weight room, batting cages, and more. Even better is the possibility of running into Padres players or catching a glimpse of their batting practices.
See All That Downtown San Diego Has To Offer
Petco Park is more than just a baseball stadium; it is a chance to experience a piece of San Diego history and check out some amazing architecture. Whether you catch a game or just take a tour of Petco Park, check out the rest of downtown. Experience the unique culture of the Gaslamp Quarter. You'll find an array of restaurants serving a wide variety of cuisines and lots of fun things to see and do.
Save on the Tour of Petco Park with Go City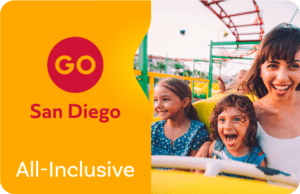 Book a Tour of Petco Park
Book online for the best prices. To save an additional 20%, add a second San Diego Attraction to your cart. You will instantly see a 20% savings. Savings are only available online at GoCity.
Buy a Go San Diego Pass
SAVE AN ADDITIONAL 10% OFF! Even if the Go San Diego Pass is already on sale. Extra 10% only good on All-Inclusive Passes
If you are seeing many sites and tours in San Diego, get a Go San Diego Pass. It includes the Tour of Petco Park as well as many more. Most buyers save about 35% off the retail price.
General Info
Address:
100 Park Blvd, San Diego, CA 92101
Phone: (619) 795-5000
Who Plays There: San Diego Padres
Seating: 42,445
Website: Petco Park Tours