San Diego is home to the original SeaWorld, built in 1964 by four UCLA graduates. Now owned by Anheuser-Busch, SeaWorld is an incredible place where visitors can learn about marine mammals and fish, and also have the rare opportunity to interact with them. SeaWorld guests will see such majestic creatures as killer whales, polar bears, penguins, and manta rays, among many others. The interactive displays and the accessibility of the animals is incomparable. In addition to the marine animals, SeaWorld also boasts thrill rides and amusement rides, and offers a number of educational programs.
Save on SeaWorld San Diego with a All-Inclusive Go San Diego Pass
SeaWorld San Diego is included in the Go San Diego Pass. You can save a significant amount of money if you are going to multiple attractions and/or taking some tours. Use the Buy button below along with coupon code CMGOCITY10 to save an additional 10% on your purchase. Even if the pass is already on sale. Savings is good on the All-Inclusive option by clicking the green Buy button.
SeaWorld is best known for its marine animal shows, the most notable of which is the killer whales. Guests can watch these playful black and white whales dance and splash in several entertaining, and sometimes wet, shows throughout the day. The freewheeling, highflying, acrobatic dolphins put on a show that is one of SeaWorld's more popular attractions. After watching their jaw dropping stunts, guests can turn to the sea lion show for some comic relief. Watching these quirky creatures interact with their trainers is sure to elicit smiles.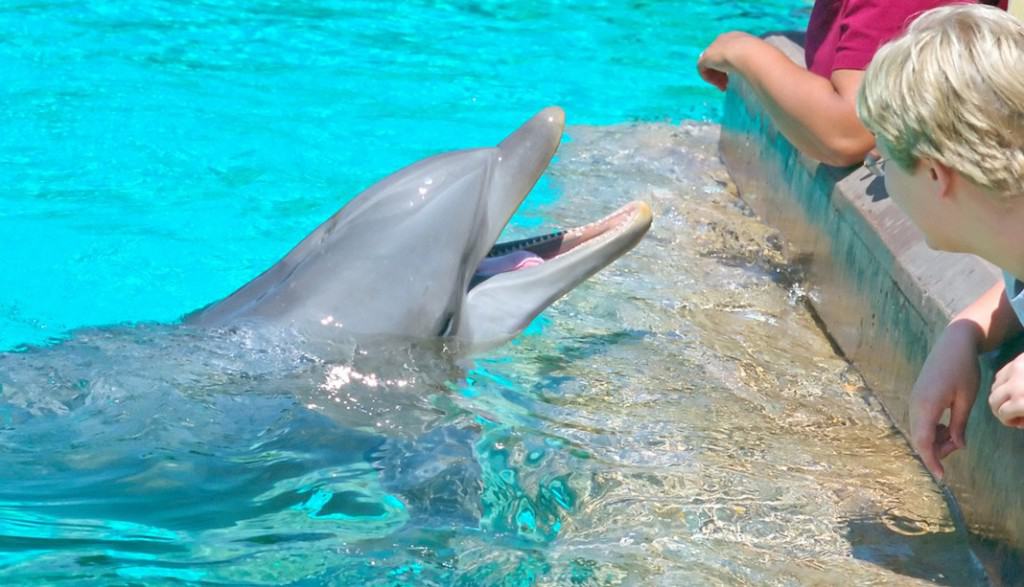 SeaWorld also presents a variety of marine animal exhibits. Visitors can walk through a glass enclosed tunnel to get up close and personal with sharks and manta rays that seem swim right over their heads in the shark exhibit. Visitors get to watch both dolphins and sea otters at Dolphin Pointe. The penguin exhibit is home to over 300 penguins, but since the lighting is adjusted to the rhythms of the penguins, this exhibit is in the dark during the summer. In the Turtle Reef exhibit, visitors can watch the lovely turtles in real time, then participate in a variety of interactive activities before moving on. Explorers Reef provides four touch pools for visitors to interact with a variety of fish.
SeaWorld also features many different types of rides. The adventurous types will love rides like Journey to Atlantis, which is a combination splashdown and roller coaster ride that incorporates a thrilling 60-foot plunge. Shipwreck Rapids allows guests to tumble through this white water rafting ride that features six water cannons along the way. Little ones will enjoy Sesame Street rides on Abby´s Sea Star Spin where you are in charge of how dizzy you get, and Elmo´s Flying Fish where children ride on an imaginary ocean.
For those in search of a peaceful timeout from a hectic day swirling with exciting activities, SeaWorld offers the Skytower. Here, patrons rise high above the park and are treated to stunning views not only of SeaWorld, but also of the Pacific Ocean and the San Diego skyline. Guests can also take the Bayside Skyride, a soothing gondola ride over picturesque Mission Bay for a little serenity. Both rides are included with your park ticket.
All rides, shows and exhibits are included in the price of admission except for the interactive programs. For an additional cost, SeaWorld offers visitors five exclusive interactive park experiences. The Dolphin Interaction Program provides an in-water experience with the dolphins, where trainers teach guests to communicate and play with these friendly creatures. For those who don't want to get in the water, there is the Dolphin Encounter where visitors enjoy touching and feeding the dolphins from outside the pool under the watchful eye of a trainer. The Beluga Interaction Program immerses guests in the environment of these white, gentle giants and allows them the opportunity to feed and communicate with them. Guests can also get a behind the scenes look at the park and feed eels and turtles on the Animal Spotlight Tour. Come face to face with a penguin; see how they are cared for, and learn how they survive in such a harsh climate, in the Penguins Up-Close Tour.
SeaWorld also presents a variety of educational programs and is deeply committed to conservation. SeaWorld has helped or rescued more than 22,000 animals including dolphins, whales, sea turtles, and birds. The educational programs allow youths to take a behind the scenes look at the trainers and the diverse creatures in their care. Make SeaWorld one of your vacation destinations; it offers a unique experience that is sure to educate, amaze, and thrill.
Save on the SeaWorld San Diego with Go City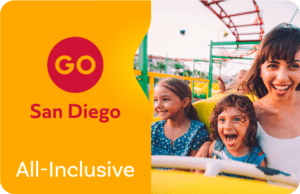 Buy a Go San Diego Pass
SAVE AN ADDITIONAL 10% OFF! Even if the Go San Diego Pass is already on sale. Extra 10% only good on all Passes with coupon code: CMGOCITY10
If you are seeing many sites and tours in San Diego, get a Go San Diego Pass. It includes the SeaWorld San Diego as well as many more. Most buyers save about 35% off the retail price.
General Info
500 Sea World Dr.
San Diego, CA 92109
Phone: (619) 226-3901
Website: seaworldparks.com