Located near SeaWorld San Diego in the scenic Mission Beach neighborhood, Belmont Park is a local institution. Occupying several fabulous oceanside acres, Belmont Park has been in business for approximately 100 years now and shows no signs of slowing down. This historic amusement park features multiple thrill rides, bumper cars, and a carousel, as well as a miniature golf course, laser tag facility, rock-climbing wall, and zip line. The Giant Dipper Roller Coaster is an original element of Belmont Park that still dazzles families today, and it has become a true San Diego landmark.
Save on your visit to the Belmont Park!
Belmont Park is included on the Go San Diego Pass. Save an additional 10% on the Go City Pass with Coupon Code: CMGOCITY10 The discount stacks on top the current sale prices! Promo expires on March 31st.
Belmont Park History
Belmont Park was the handiwork of local businessman John D. Spreckels, a wealthy entrepreneur whose other major investments in the city included such notable attractions as the Hotel del Coronado and the San Diego and Arizona Railway. Seeking to promote his real estate holdings in the Mission Beach neighborhood, Spreckels built the Mission Beach Entertainment Center in 1925. Its star attraction was a nearly 3,000-foot-long roller coaster known as the Giant Dipper.
Today, the site is of course known as Belmont Park, but the Giant Dipper is still going strong. Belmont Park ran into financial difficulties during the 1960s, and it even closed its doors for a time in 1976. However, new investors took an interest in this piece of San Diego history, and by the late 1980s the newly refurbished Belmont Park was up and running again. It remains a classic San Diego destination.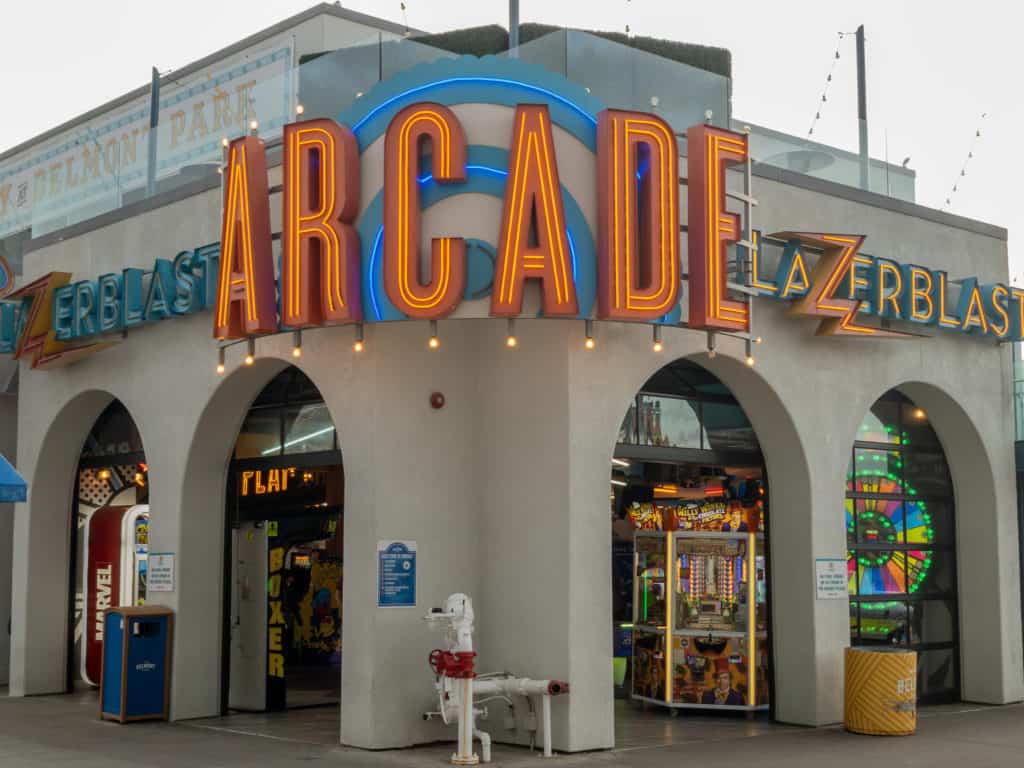 What's at Belmont Park
Fun in the sun is the name of the game at Belmont Park, where you'll find a variety of exciting rides perfect for a wide range of ages and interests. These cover everything from the mild—the Liberty Carousel, Krazy Kars, and Tilt-A-Whirl will get your pulse going without you ever even leaving the ground—to the more intense—rides like Control Freak, Beach Blaster, and Mic Drop will have you spinning, soaring, and twisting through the air in no time at all.
No trip to Belmont Park is complete without a ride on the Giant Dipper Roller Coaster. It's a San Diego legend: not only does it still pack a punch as an electrifying thrill ride, but it's been a National Historic Landmark since 1987. Enjoy the sentimentality of an authentic wooden roller coaster, and sneak a peek at the ocean before plunging 73 feet at high speed! While it may seem tame compared to the mammoth steel coasters of today, it hits the sweet spot between excitement and nostalgia.Still, Belmont Park isn't stuck in the past. Other popular activities found here include mini golf, laser tag, rock climbing, and zip lining.
There are plenty of places to quench your thirst and satisfy your appetite at Belmont Park. If you want that feeling of actually eating and drinking along the ocean, then Beach House is the spot for you. It's got palm trees, tiki bars, fire pits, and a family-friendly, bar-and-grill menu in an unforgettable beachfront setting. Another restaurant option, Cannonball, possesses what many observers consider to be the largest oceanfront rooftop in all of San Diego, and they're renowned for their sushi. Finally, Draft is many people's dream sports bar: it's got dozens of beers on tap, 30-foot TVs, and panoramic views of the nearby beach.
There are also numerous establishments throughout Belmont Park that serve up an assortment of quick bites and tasty treats. Coffee, tacos, pizza, ice cream, and the one-of-a-kind Dole Whip: all these casual items and more are available here. And if you have such a good time while visiting Belmont Park that you're in the market for a souvenir, you're in business, as there are over a half-dozen different retailers selling clothes, gifts, nautical-themed accessories, surf gear, sunglasses, and San Diego swag throughout the site.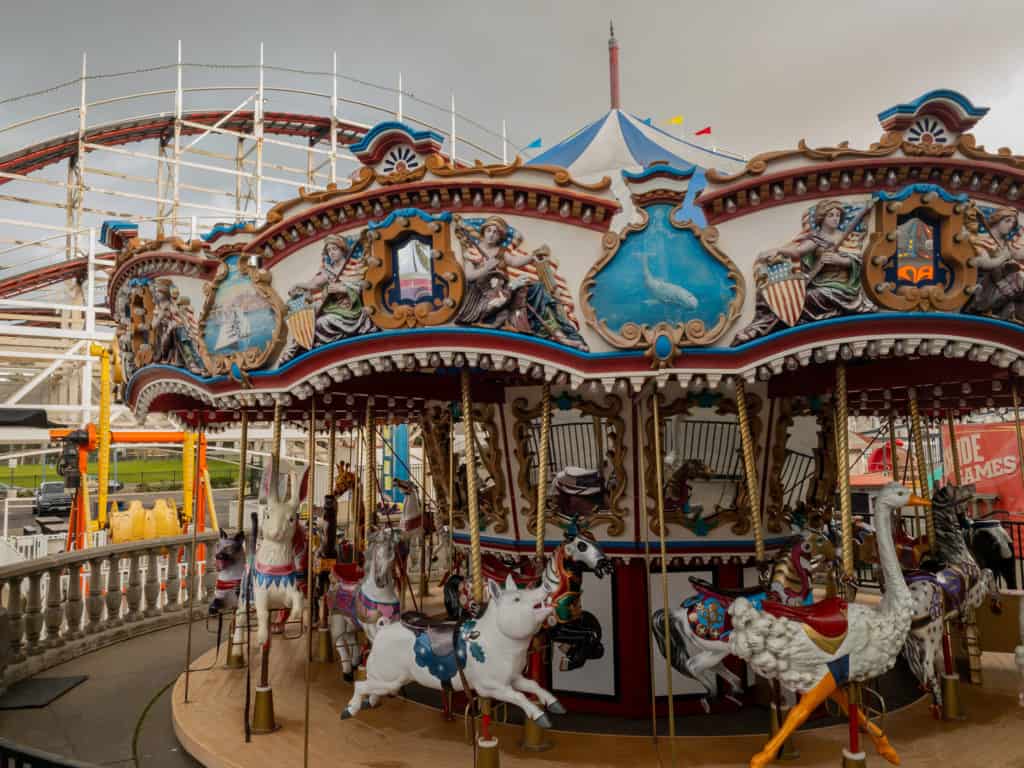 Tips for Visiting Belmont Park
If you are seeing other sights while in San Diego you can save some money if by getting a Go San Diego Pass. The is included as are many other great San Diego Attractions.
One of the best things about Belmont Park is that it's free! That's right, admission to Belmont Park is completely free. You simply pay for whatever rides, games, or activities you choose to do as you go along.
Having said that, there are a number of special passes and ticket packages available at Belmont Park. One of the most popular of these passes is the "Ride and Play Combo." This pass allows you unlimited access to the park's rides and games for the duration of your visit. If you think you might want to make an entire day out of your visit to Belmont Park, this option is worth a look.
Belmont Park is full of great spots to grab a meal, snack, or treat—but it's also located next to one of the loveliest beaches around. When in doubt, bring a towel and some sandwiches and throw yourself a picnic by the ocean. It'll make for an unforgettable afternoon.
If your hands are getting full of prizes you've won, souvenirs you've purchased, or you're just plain tired of hauling around some of your belongings, be advised that there are lockers available for rent at Belmont Park. Ask Guest Services for more details.