If you're new to San Diego and on the hunt for that perfect souvenir, Seaport Village makes for an excellent shopping destination. For over 40 years now Seaport Village has been welcoming visitors to San Diego, providing guests with an assortment of specialty shops, casual restaurants, and scenic bayside dining opportunities. Given its eclectic collection of stores, gorgeous waterfront promenade, and proximity to major San Diego attractions and neighborhoods, Seaport Village makes for a fun part of any San Diego outing.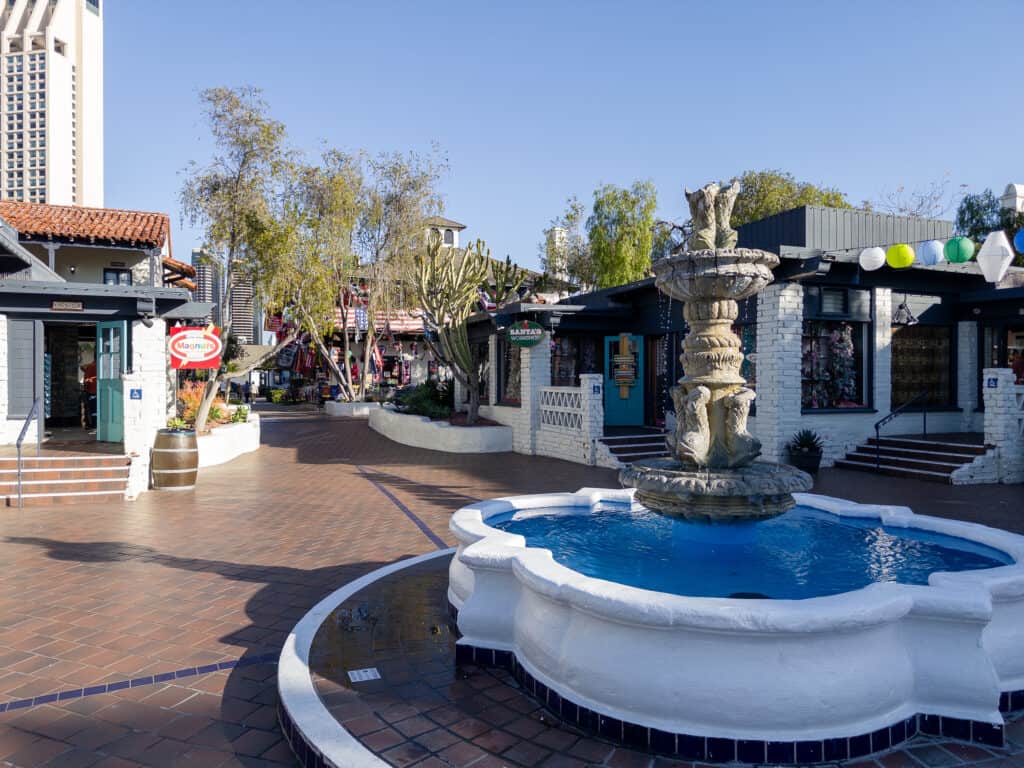 Getting to Know the Neighborhood
Prominently situated on a beautiful strip of land along San Diego Bay that offers great views out across the water toward Coronado and beyond, Seaport Village is a perennial favorite destination of visitors to San Diego from all over the world. Seaport Village was conceived, designed, and constructed during the late 1970s, first opening its doors to the public in 1980. Seaport Village is said by some to have been laid out in such a fashion as to resemble a treasure map, with its dozens of shops and restaurants organized around multiple winding, pedestrian-friendly walkways and paths.
For those individuals wanting to get to know the neighborhood better in advance of their visit—or just hoping to procure a smooth, easy means of transportation to the area—San Diego's popular Old Town Trolley Tours makes a stop right in the heart of Seaport Village. Seaport Village hosts a number of special events throughout the year, and routinely has live music on weekend evenings.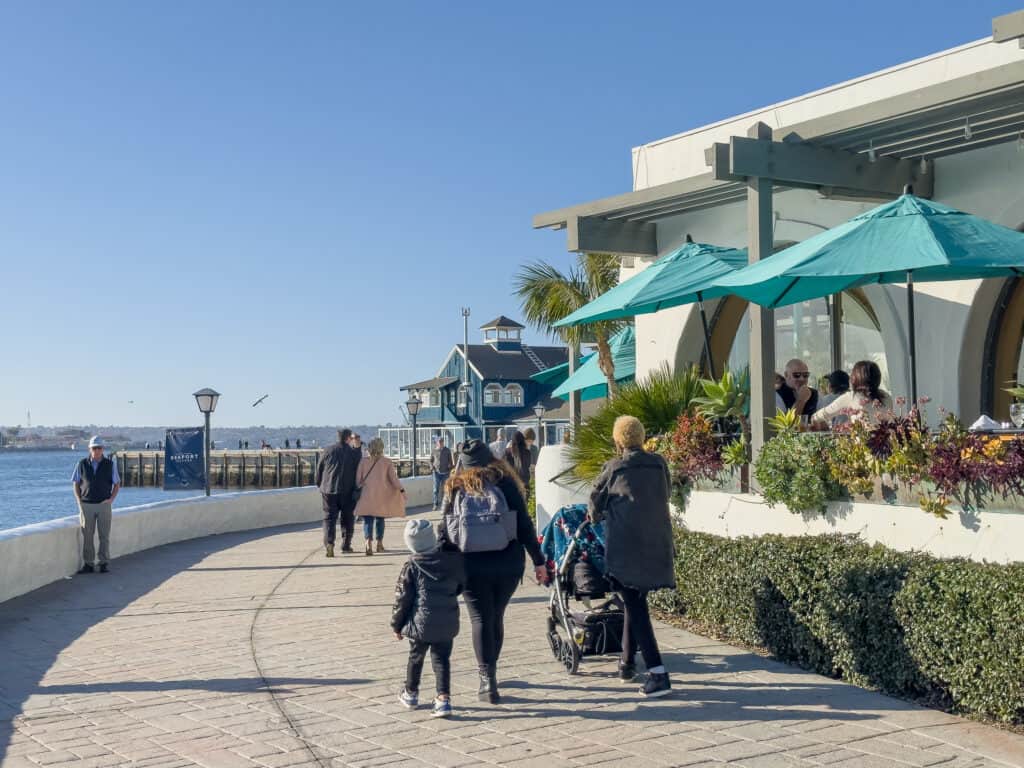 Popular Seaport Village Shopping Destinations
You can typically find anywhere between 40 and 50 distinctive stores located within Seaport Village, all clustered together across a roughly 15-acre property that's eminently walkable from one end to the other. The space also contains over a dozen casual dining options, and several more formal, bayside restaurants with well-regarded menus and even better views.
Seaport Village features multiple shops that cater to tourists, which are perfect if you're loving your time in San Diego but still haven't unearthed that perfect souvenir—or you need to grab something to take back home with you for that special someone who didn't get to come along on this adventure. Stores like Best of San Diego, The Bay Company, and Captain's Cove sell an assortment of gifts, shirts, key chains, hats, memorabilia, and a whole lot more. Likewise, Destination City Gifts is a great place to stop if you forgot to pack toiletries, cosmetics, snacks, or anything else.
If you've ever dreamed of shopping at a store where everything for sale—no matter whether it's bedding, clothing, bathrobes, or hand towels—is made out of luxurious and environmentally friendly bamboo, then you won't want to miss Cariloha Bamboo. A brick-and-mortar location of the popular bamboo brand is a highlight here in Seaport Village.
Seaport Village is home to several indie boutiques catering to an assortment of products. These boutiques include shops that specialize in jewelry, sandals, women's clothing, bath products kites, sunglasses, socks, and headwear. You'll also find specialty shops devoted to cigars, hot sauces, toys, lamps, magnets, and stuffed animals, as well as a Harley-Davidson store and a wind-chime vendor.
If you'll be visiting Seaport Village with little ones in tow, be sure and leave time for them to ride the site's historic carousel. This hand-carved carousel dates to 1895, and is available 365 days a year between the hours of 10:00am and 10:00pm.
Other Ways to Enjoy Seaport Village
In addition to its fabulous shopping scene, Seaport Village is a notable San Diego dining destination. It abounds in casual dining options—think tacos, pizzas, burgers, fish markets, and ice cream shops—but it's also a wonderful place for outdoor dining enthusiasts, especially those in the market for an unforgettable sunset dinner experience. Edgewater Bar & Grill is the biggest name here when it comes to sit-down meals.
Embarcadero Marina Park is located directly adjacent to Seaport Village, too. This picturesque green space is a perfect place to go for a bike ride, take a stroll along the bay, or even enjoy a picnic lunch, if you're so inclined. Once you've enjoyed its many charms, you can head a few blocks northeast to San Diego's New Children's Museum, where the kids can cut loose in a safe, interactive environment.
Just a half-mile, ten-minute walk along the waterfront from Seaport Village is the USS Midway Museum. Year in and year out this decommissioned naval aircraft carrier is one of San Diego's most popular attractions. There you'll be able to explore a variety of exhibits that tell the story of this historic vessel. Particular highlights of the USS Midway Museum experience are the 15-minute "Voices of Midway" film and the approximately 30 historic aircrafts still housed on site in the Aircraft Gallery.
If you've enjoyed your day out in Seaport Village and had a blast exploring the USS Midway Museum, but still have energy to burn, then you'll definitely want to take advantage of Seaport Village's prominent location along the San Diego waterfront to keep the good times rolling. Some of the city's finest attractions and most beloved neighborhoods are located only a short distance from Seaport Village. Both the Gaslamp Quarter and downtown San Diego are nearby, while Coronado is but a short ferry ride across the bay.