In this economy when prices are continuously on the rise while our paychecks stay the same it can be hard to find fun activities to do while still staying in budget. This is especially true when living in San Diego which is the 7th most expensive city to live in according to Travel + Leisure, but it's not impossible. All it takes to stay well within your means while also getting out and exploring is a little imagination, planning, and our list of the 10 best things to do when on a budget in San Diego.
Explore the Great Outdoors
San Diego is best known for its sunny blue skies, magnificent coastline, and almost constant 72-degree, breezy weather, so it's no surprise that many of the best and cheapest activities are found outdoors. A beach day with a prepared picnic is the obvious choice for many locals, but it's not the only choice. You can easily zest up a typical beach day, or engage in an activity by the beach that doesn't require a swimsuit.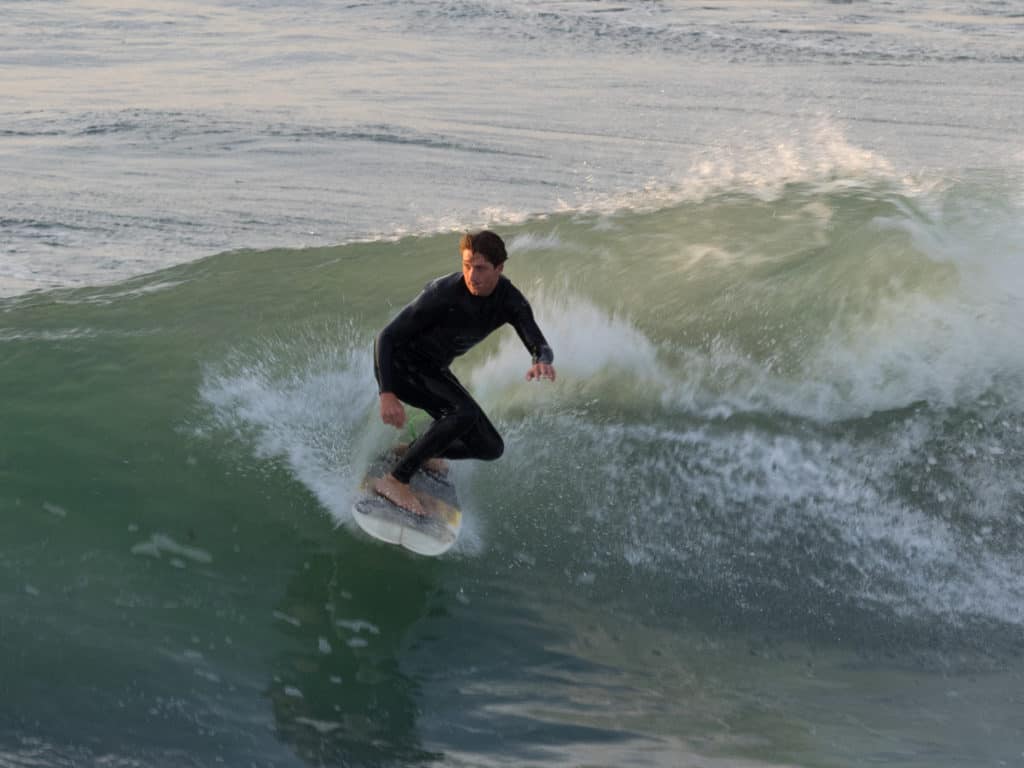 1. Rent a Board
Where: Anywhere
Price: $5-$10
With 17 miles of coastline it's not hard to find a beach to hang ten near your home or hotel and several surf shops in the city offer surfboard and body-board rentals for an entire day for under $10.
2. Fish on Crystal Pier
Where: Pacific Beach
Price: $7
Located in the heart of Pacific Beach at the end of Garnet Avenue is the iconic Crystal Pier, a place that doesn't require you to have a fishing license. Simply rent a pole from the Crystal Pier Bait and Tackle shop and cast your line. The rental provides you with everything you need including the pole, tackle, bait, knife, towel, pair of pliers, and a bucket.
3. Go for a Bike Ride
Where: Various Locations
Price: $7-$10
Thanks to DECOBIKE, a self-serving rental station you can rent a bicycle almost anywhere in the city especially near the most popular beaches such as Ocean, Mission, and Pacific Beaches for just $7 an hour. Grab a beach cruiser and take a journey along the many beachside boardwalks, or inland bicycle trails.
4. Ride the Coaster
Where: Mission Beach
Price: $3-$6
Be a kid again and head out to the famous Belmont Park in Mission Beach where you can ride the majority of the rides for $5 or less and take a ride on the historical wooden roller coaster, the Giant Dipper, for just $6. You'll have just enough change left over to indulge in a cool treat like the delicious Dole whips.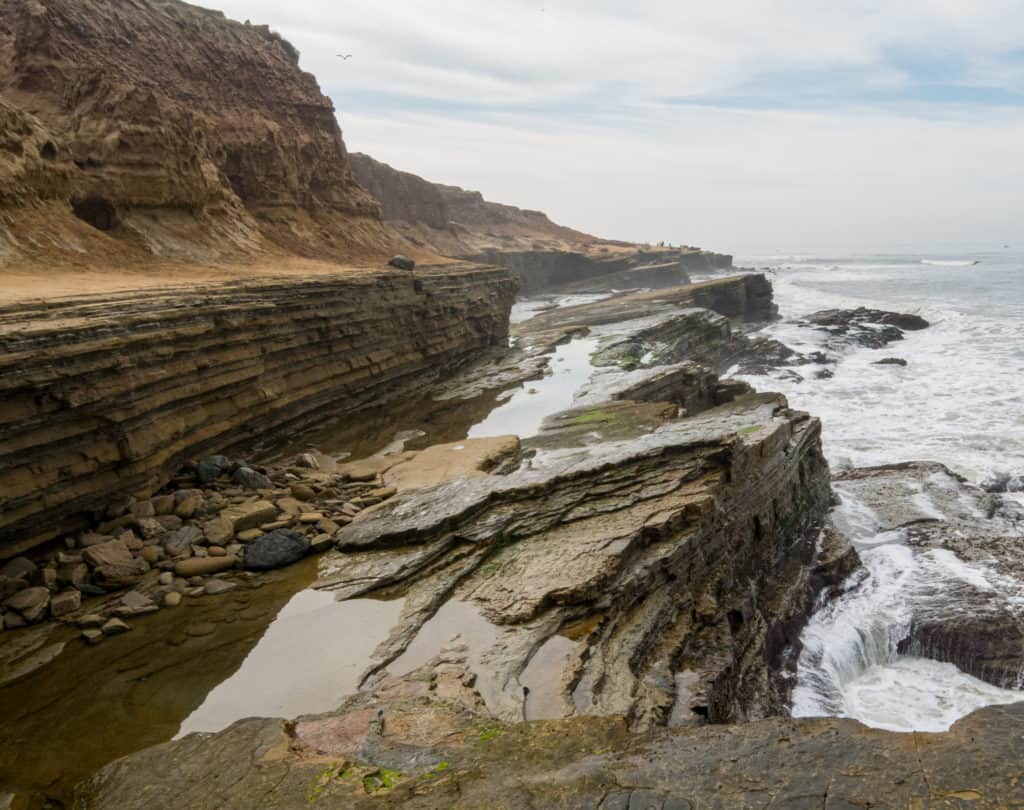 5. Go Tidepooling and Whale Watching
Where: Point Loma
Price: $5-$10
Head to the Cabrillo National Monument to enjoy a day of whale watching and tidepooling. For just $5 per bike, $7 per motorcycle, and $10 per car, you can gain entry and explore the area. There is even a hidden cave worth exploring if you can manage to find it.
The Other Side of San Diego – Inside
Outdoor adventures are great, but sometimes it's too hot or too cold for your particular taste, or you just need a break from the beach. (Your words, not ours.) San Diego is here for you whether you want to catch a concert or do a little beer tasting; you'd be surprised what this great city can give you for just $10. Here are five of our favorite indoor activities that barely put a dent in the wallet.
6. Check out a Concert
Where: Little Italy
Price: $6-$10
It might be surprising to know you can easily catch a concert for under $10, but it is entirely true. Now they might not be the big names like Beyonce, but there are plenty of talented musicians constantly rockin' the casbah quite literally at Rock the Casbah in Little Italy. Concert admissions are $6 during the week, and a few of the weekend shows are just $10 to enter.
7. Jump, Jump, Jump Around
Where: Various Locations
Price: $10
Find your inner child and head out to a trampoline park for some high energy fun. Rockin' Jump, Bounce California, and Sky Zone welcome free spirits to enjoy 30 minutes of jump time for just $10.
8. Take a Tour and Enjoy a Beer Tasting
Where: Escondido or Spring Valley
Price: $3-$10
Yes, you can actually enjoy a distillery tour and indulge in a beer tasting for under $10 in two locations in San Diego. For just three dollars, Tour Stone Brewing Co. in Escondido gives guided tours of their facilities, provides four-ounce beer samples, and even gives you a complimentary glass to take home with you. Plus, it's just an amazing place to be with a great ambiance in a natural garden setting. Tourist Tour at Kill Devil Spirit Co. in Spring Valley provides a tour of their distillery, six quarter-ounce tasters, and a mason sampler glass for $10.
9. Head to the Adult Arcade
Where: North Park
Price $10
This one cuts it kind of close, but still hits the mark; the Coin Op in North Park offers a craft cocktail menu where you can get drinks from between $7.50 and $9.50. With the change you can travel back in time and play a few rounds on their vintage arcade games.
10. Skate It Up
Where: Linda Vista
Price: $8-$10
Enjoy a little old school fun and be a teenager again at Skate World in Linda Vista; grab your funky four-wheel skates and spend a few hours cruising around the rink while listening to some amazing tunes. You can even call ahead to find out when they're having the beginner roller derby classes, and try your hand at a new sport.
These are our top ten favorite activities to do in San Diego for less than $10, but there are plenty more. We've included a little hit list below to give you a broader taste, and would love to hear your suggestions too.
The Hit List
Padre's Games, Petco Park, Downtown, $5 to $8 during spring training, lawn seats.
Disc Golf, Morley Field, North Park, $3 to $4.
Brunswick Bowling, Chula Vista, Tuesdays for $2 games, and $2 shoe rentals.
Drive In Movie, Imperial Beach, South Bay Drive In, $9.
Swap Meet, Sports Arena, Saturdays & Sundays, $2 entry.
Beach Yoga, Pacific Beach, NamaSteve, Saturday mornings, end of Law Street, from 10 a.m. to 11:30 a.m., donation based.
Ride the ferry to Coronado, Downtown, $4.75, Flagship Ferry.