Whether looking for Mexican style brews or tastes of the Old World from Belgium or Germany, San Diego delivers when it comes to craft beers. A visit to the best craft beer breweries in San Diego means sampling stouts with ocean views paired with local food trucks on rotation. From La Jolla to Downtown San Diego, taste some of the country's premier craft beer selections from this list of top San Diego breweries.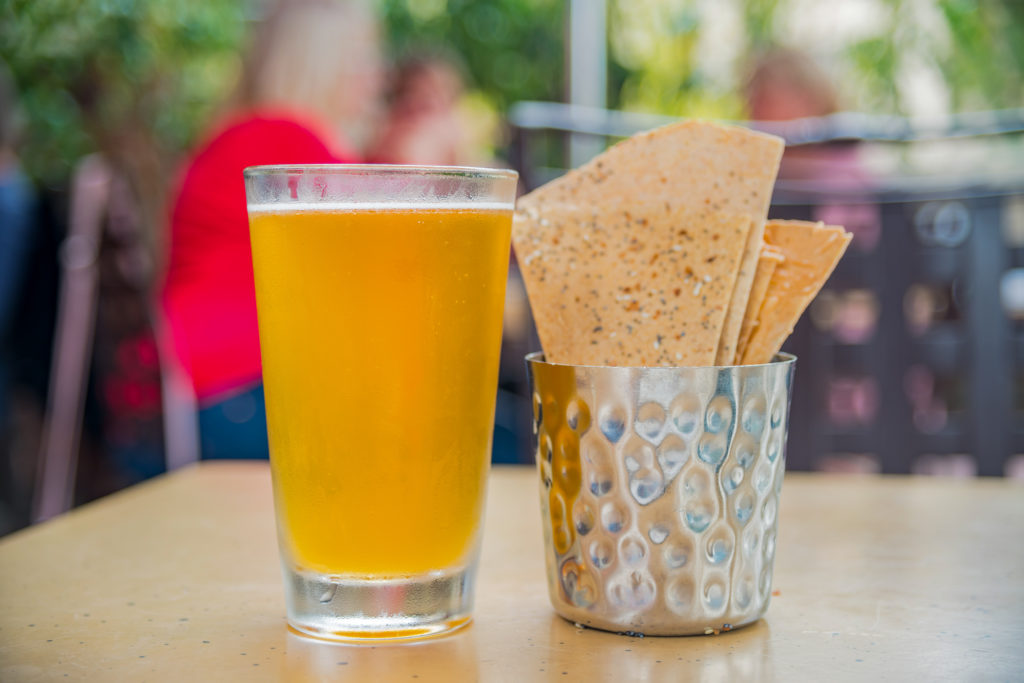 Culture Brewing Co
Check out local art or gaze at the ocean while sipping craft beers at Culture Brewing Co. This pet-friendly bar welcomes patrons to bring along their furry friends. Culture Brewing Co has two locations. Situated on lively Newport Avenue, the Ocean Beach brewery offers an ideal location for a beer just blocks from the beach. Or head toward Del Mar where you'll find another Culture Brewing Co in Solana Beach on tony South Cedros Avenue. It features rotating food trucks and outdoor games.
Stone Brewing
Try the "impossible" sandwiches and salads with a cold beer at Stone Brewing. The kitchen serves up traditional pub fare, like bangers and mash or Bavarian pretzels. Customers love the Ruination and Amber Wave Oatmeal IPA, just to name a couple of the preferred brews available. The relaxing, family-friendly brewery has two locations in San Diego: Escondido in North County, and Liberty Station in Point Loma. With both indoor and outdoor seating available, beer enthusiasts can sample brews while admiring the pristine landscaping. The gargoyle is this brewery's mascot; make sure to pair your tasting with some of the devilishly delicious food items.
Border X Brewing
San Diego's border location makes this an ideal city to sample Mexican-inspired beers and foods. What better place to taste than Border X Brewing, the premier Mexican-style brewery in town? Tart-flavored Blood Saison with hints of real hibiscus and agave is a local favorite. The 6% Gran Jefe offers a German style wheat while the full-bodied Horchata Golden Stout is made with whole cinnamon sticks and notes of vanilla. Or go darker with Abuelita's Chocolate Stout. The stylish taproom features live music and events in an upbeat atmosphere located in San Diego's Barrio Logan neighborhood just south of Downtown.
Societe Brewing Company
Founded in 2012, Societe Brewing Company specializes in Belgian style taps and wine barrel aged beers. Head over for a free tour of the brewery and sample the large tasting options. Follow your favorite cold brews with fresh, tempting selections from the daily food trucks parked nearby. Fill a growler to bring home some of Societe's top ales and lagers like The Pupil, The Swindler, or The Highwayman. Customers especially love the IPAs as well as Old World style beers. The 16,000-square-foot facility is located off Cabrillo Freeway in the Clairemont neighborhood east of La Jolla.
Pure Project
San Diego's sunny weather goes perfectly with a tropical brew from Pure Project. This environmentally friendly establishment goes above and beyond to protect the planet by sourcing all their ingredients from Costa Rica in a sustainable manner. Pure Project serves a wide variety of IPAs. Recommended beers include Euphoriks, La Vie en Rose, Nine Nights, and Midnight in London with selections changing regularly. Pure Project has a Hillcrest location near Balboa Park, as well as a tap room and brewery in North County's Sorrento Valley.
Fall Brewing Company
Music and beer go hand in hand at The Fall Brewing Company. Beers are named after punk rock songs with merch for sale blending album covers with their popular beers. The Fall Brewing Company invites you to enjoy Euro-style brews in a laid back atmosphere. Fans of punk rock will love the outdoor mural featuring music icons like Iggy Pop, Joe Strummer, and Joey Ramone. The dog-friendly location in North Park is a popular neighborhood hangout.
In between feasting on the city's finest food trucks washed down with a cold brew, make sure to explore the attractions and historical landmarks throughout San Diego. From the world-famous San Diego Zoo to the impressive Midway Museum, you can enjoy all the sites at a discount. Pick up your Go San Diego Pass and enjoy big discounts on all major attractions in San Diego.