There's a lot to see and do in San Diego, and a great deal of it can be experienced by making a trip to the city's iconic Balboa Park. In many ways, Balboa Park is the heart and soul of the San Diego community, and no visit here is truly complete without spending some time roaming its beautiful open spaces and exploring its many fabulous attractions. Home to museums, gardens, restaurants, shops, a world-famous zoo, and more, Balboa Park features something for everyone. Read on for a list of ten highlights of this special place.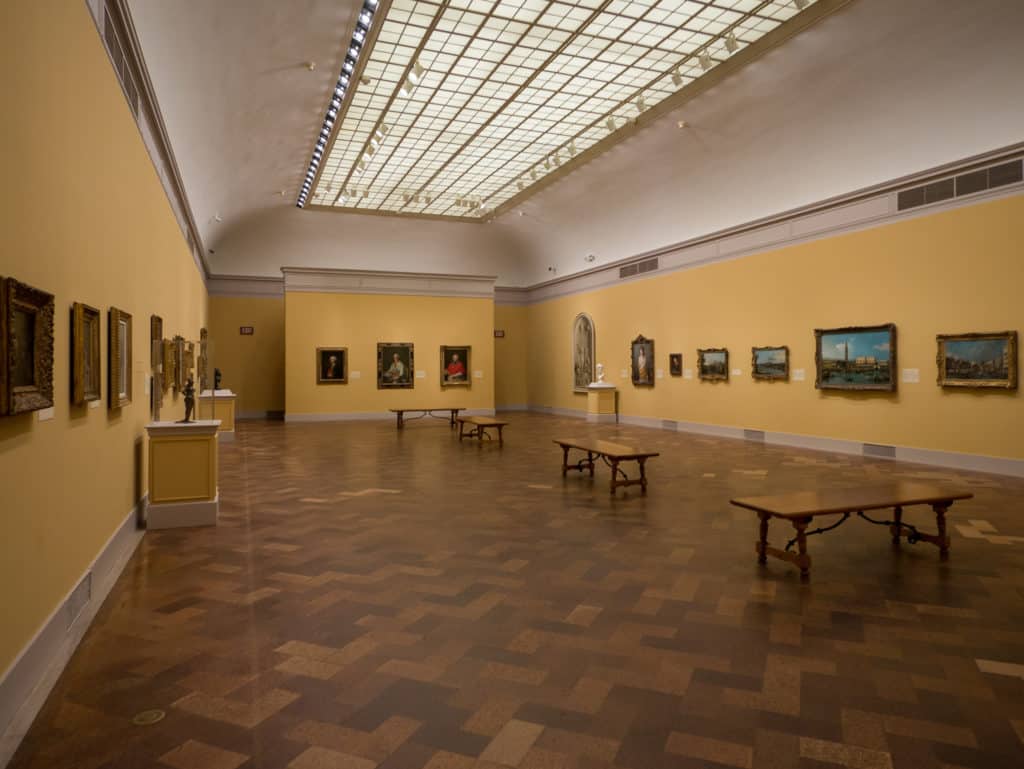 San Diego Museum of Art
Widely considered San Diego's premier art institution, the San Diego Museum of Art is one of Balboa Park's many can't-miss attractions. The San Diego Museum of Art's collection is varied and eclectic, but counts among its strengths especially well-regarded holdings in fields like 19th and 20th Century American paintings, South Asian art, and 17th and 18th Century European paintings. There's always a special exhibit or two running here, and best of all, the San Diego Museum of Art is free for all guests under the age of 17 years old.
Museum of Photographic Arts
For as much as photography is a huge part of our world today, when you stop and think about it, there aren't all that many museums you'll come across that are devoted solely to the subject. In fact, the Museum of Photographic Arts in Balboa Park proudly touts itself as one of only three (3!) such independent museums in the United States! All of which is to say you should visit this special place, which has a permanent collection of roughly 10,000 items and has a remarkable "Pay-What-You-Wish" admission policy.
San Diego Air & Space Museum
This Balboa Park landmark is proudly affiliated with the Smithsonian Institution, and regularly heralded as one of the finest air and space museums found anywhere in the entire United States. Here you'll find artifacts from throughout the history of flight, which the museum teaches us dates back way longer than we might have originally thought! These include multiple reproductions of the Wright Brothers' gliders, a replica of Charles Lindbergh's legendary Spirit of St. Louis, and many different NASA spacecrafts. The San Diego Air & Space Museum also routinely hosts special exhibits and traveling shows.
San Diego Zoo
One of San Diego's most famous attractions, the San Diego Zoo occupies 100 acres at the heart of Balboa Park. There you can get up close and personal with approximately 12,000 animals numbered from almost 700 distinct species. And though the stars of the show here are perennial crowd pleasers like elephants, polar bears, and lions, the San Diego Zoo also has its very own botanical garden where some 700,000 plants, drawn from over 3,000 species, are grown. If you've got the time, consider going on one of the zoo's "special experiences." These include guided tours, live feedings, and more.
San Diego Natural History Museum
In essence, the San Diego Natural History Museum is five full floors of fascinating family fun. Known locally as "The Nat," the San Diego Natural History Museum is home to educational exhibits on dinosaurs, minerals, California's varied ecosystems, and so many more natural subjects. Whether you're interested in hands-on learning, or just want to sit back and watch an adventure film on a giant theater screen, this is the Balboa Park attraction for you.
Institute of Contemporary Art San Diego
Aficionados of contemporary art won't want to miss out on a visit to the Institute of Contemporary Art San Diego. Borne out of a recent merger of the San Diego Art Institute and the LUX Art Institute, this modern facility focuses on uplifting the work of local artists, while also hosting a half-dozen or so special exhibitions each year featuring artists from all over the world. Live performances and enlightening workshops are staples of the Institute of Contemporary Art San Diego's rich programming calendar of events. No matter what time of year you find yourself in Balboa Park, the Institute of Contemporary Art San Diego will be running something noteworthy.
Balboa Park Trails
For all there is to see and do in Balboa Park, it is, at its core, a park—a lovely public space where you can get some fresh air, go for a stroll, and bask in the natural beauty of San Diego. To that end, next time you find yourself visiting Balboa Park, consider going for a hike on one of its roughly 20 different trails. Balboa Park contains some 65 miles of trail, suitable for hikers of all backgrounds and experiences, and they're just waiting for your next adventure!
Balboa Park Gardens
Balboa Park is also home to several distinctive gardens worth exploring. These include the 1935 Cactus Garden, a historic site designed for the 1935 California Pacific International Expositions that is devoted to succulents; the Alcazar Garden, which was modeled after the gardens of a Spanish castle and can be found near the San Diego Art Institute; and the Botanical Building and Lily Pond. And that's but three of over a dozen unique garden experiences available to you here in Balboa Park!
Balboa Park Miniature Train
This one's perfect for the younger visitors to Balboa Park. The Balboa Park Miniature Train is an antique G-16 model miniature train, one of only a handful of its kind remaining anywhere in the world. You'll find this tiny train's station just outside of the entrance to the San Diego Zoo. There you'll be able to board the G-16 for a brief, half-mile journey across a scenic expanse of Balboa Park. It'll make for a delightful excursion that'll delight the kids.
Balboa Park Dining
Finally, Balboa Park is a terrific spot to grab something to eat. Within Balboa Park's 1,200 acres you'll find over a dozen different restaurants and cafés just waiting for you to try them. Two best bests are the Prado and the Tea Pavilion at the Japanese Friendship Garden. Whether you're searching for something fast and casual, a bite that'll satisfy even the pickiest eater in your crew, or you just want to unwind with a friend over a glass of wine in a scenic setting, you'll find it in Balboa Park.