It's that time of year again, the weekend many of us have been patiently waiting for, the annual San Diego LGBTQ Pride Parade and Music Festival. Not only is this one of the largest events in San Diego it is also one of the largest Pride celebrations in the country drawing over 100,000 people each year. This year's theme, Allied in Action: United for Justice, could not have come at a better time. With so much uncertainty in the world, this year's San Diego Pride brings people together to celebrate life, love, peace, and understanding, as it does every year. To make navigating Pride weekend a little easier and to ensure you don't miss a thing we've made a Pride Guide of everything you need to know.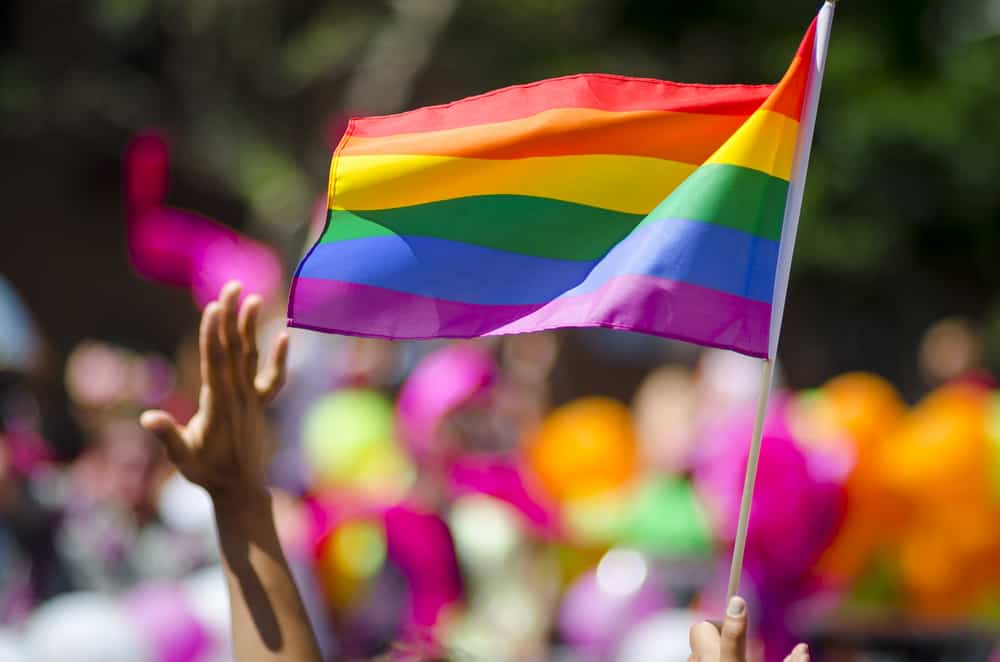 The Friday Night Kickoff: SD Pride 2017
Friday, July 14th is the official start of San Diego Pride weekend. It begins with the annual Spirit of Stonewall rally that takes place at the Hillcrest Pride Flag on University Avenue. This opening ceremony tradition started at San Diego Pride in 1975 to pay homage to the patrons of Stonewall Inn who on June, 28th 1969 said, No more to police harassment in New York. Their courage helped pave the way for equality for the LGBT community.
During this event, local LBGTQ San Diegans who have made outstanding contributions to leadership, activism, and fundraising for their community are honored. Once the ceremony is completed, the rainbow flag is raised up the 216-foot flagpole, and the weekend festivities officially begin.
In connection with the Stonewall Rally, the 6th annual Hillcrest Block Party is also on Friday night beginning at 5 p.m. and ending at 11 p.m. This is a 21 and up event with all proceeds from the benefit going to Pride Plaza. This year the block party will feature the March for Trans Pride, Spirit of Stonewall Rally, Hillcrest Pride Flag raising, luminescent carnival rides, Gogo dancers, local Hillcrest DJ's, and a surprise headliner. There will be two giant bars, gourmet food vendors, bottle service, a VIP area, and an official after-party at Rich's San Diego Night Club.
Advanced General Admission Tickets: $20 and Advanced VIP Tickets: $40
Saturday & Sunday San Diego Pride Events
Pride runners line up for the annual Pride 5K that begins and ends at University Avenue and Center Street. This is a USA Track & Field sanctioned and certified 5K event. After gear check, the race starts at 9:30 a.m. Runners are provided with disposable ChronoTrack UHF RFID tags that record their true time. The flat course runs along the parade route.
The signature event is most certainly the annual Pride Parade on Saturday starting at 11 a.m. The parade leaves from the Hillcrest Pride Flag at the intersection of University Avenue and Normal Street and covers 1.1 miles; it heads west on University Avenue, turns south onto 6th Avenue, and then turns left onto Balboa Drive moving into Balboa Park and ending at Quince Drive where the celebration continues.
This year's Pride Music Festival will have over 200 musicians, comedians, bands, dancers, art exhibits, vendors, food, and cultural presentations as well as education, support, and health services. Here are some of the things you will find at San Diego Pride.
Art of Pride, beautiful displays of artwork from local LGBTQ artists.
Children's Garden, a place for children 13 and under to participate in fun activities while enjoying snow cones, popcorn, and other snacks.
Get Tested Cabana, offering free HIV testing.
An interactive wood sculpture inspired by the double helix to demonstrate the reflective journey throughout life.
Lamda Archives, a look back on LGBTQ history.
Medical Tent, providing first aid, ice packs, and sunscreen.
Rainbow Wellness, a health and wellness area for LGBTQ providing resources and services for creative healing activities.
Senior Cool Zone, shady areas for people over 55 to cool off.
The Sobriety Village, providing 12-step meetings, coffee, and energy drinks.
T Spot, a place where transgender, intersex, and gender-queer communities educate others about gender identity and provide resources while people swap clothes to break down barriers.
Youth Zone, a place for LBGTQ youths to come together with their friends and make new friends while also gaining youth centered resources.
Free shuttle from the parking lot to the festival.
Uber Zone, a convenient pick up and drop off area with awaiting Uber drivers.
Beverage Gardens, offering delectable cocktails, frothy beers, and wines.
San Diego Pride's Entertainment Zones
There are five entertainment zones at this year's Pride, the best summer dance party with over 200 entertainers. Below we've listed them in order starting from the entrance to the festival at Laurel Street and Balboa Avenue and ending at Mundo Latino.
Athlete Alley – Join in the fun with LGBTQ's athletic organizations to play some active sports like volleyball or low-key games like cornhole.
The Stonewall Main Stage – This is the Music Fest's centerpiece where you can watch headliners like En Vogue and Tinashe while relaxing in the beer gardens or Harrah's Resort VIP lounge.
The Movement – This Hip Hop stage is where you can enjoy listening to top-notch DJ's spinning the hottest Hip Hop, R&B, and soul music, equipped with its own dance floor and beverage garden.
Euphoria Dance Garden – Here's where the house music is with both local acts and international DJs on hand. Entertainment here is sponsored by SONY, you won't want to miss it!
Mundo Latino – Emerging artists perform rock, folkloric dance music, and more in this Latin oasis. The artist line-up begins at noon Saturday, playing until 10 p.m. and Sunday 11 a.m. to 7 p.m.
San Diego Pride: Who, What, When, Where, Why, and How Much
Who: The loving people of San Diego who want to have a great time celebrating the LGBTQ community.
What: San Diego Pride Parade 2017 – Allied in Action: United For Justice
When: Friday July 14th, 5 p.m. to 11 p.m., Saturday, July 15th, 12 p.m. (following the parade) to 10 p.m., and Sunday, July 16th, 11 a.m. to 8 p.m.
Where: Marston Point, Balboa Park at Laurel Street and 6th Avenue.
Why: Because love is love, and we're all in this life together.
How Much: $20 Weekend Pass (Pre-Event), $25 Weekend Pass (Day of or at the Festival Gates), Ages 14 and under (Free), and VIP Admission $120 pre-purchase, $150 day of purchase, (includes 4 free drinks a day, catered food, and VIP area access).