If you're on the way to San Diego for the first time in your life, then you have every reason to be excited and then some. As renowned as San Diego is for its amazing weather—and justifiably so, given the nature of its terrific climate—the city really is so much more than that. Home to picture-perfect beaches, inspiring museums, fine restaurants, acclaimed craft breweries, unique wildlife, and so much more, San Diego really does feature a little bit of something for everyone.
Given how much there is to see and do in San Diego, it's important for first-time visitors to have a sense of just where exactly to start their adventures. Keep reading for a few suggestions regarding what San Diego attractions truly are can't-miss destinations.
San Diego Zoo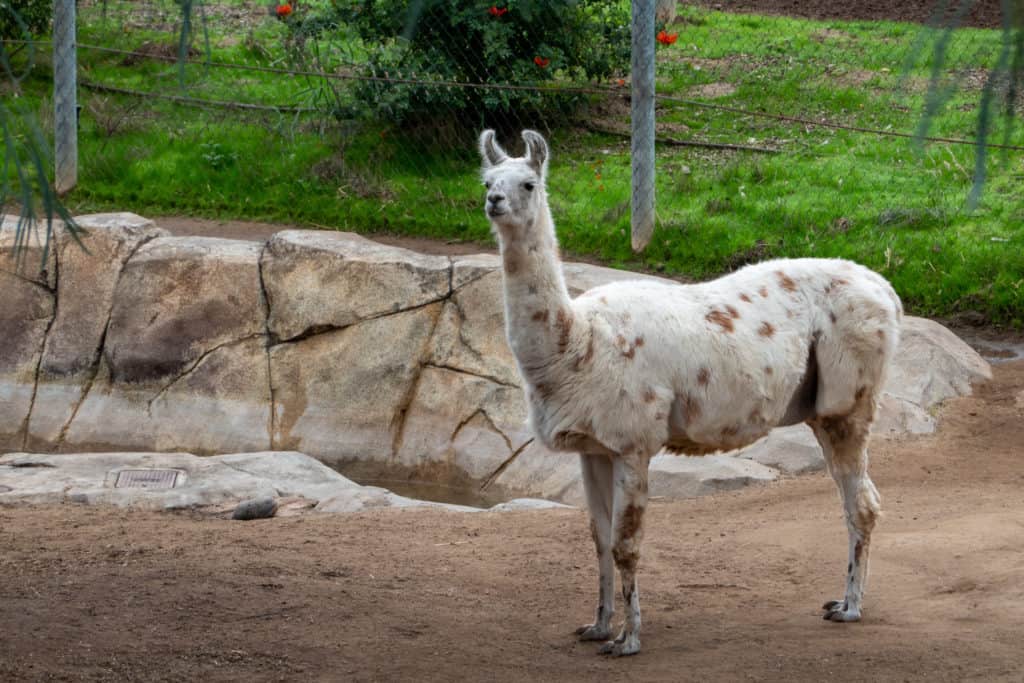 First up on your list should be a visit the world-famous San Diego Zoo. Everyone's sad that the wildly popular giant panda bears no longer call the San Diego Zoo home, but there's still a fabulous number of animals to see up close and personal here. Perennial favorite exhibits include habitats for cheetahs, lions, elephants, grizzly bears, and hippos, and there are also several special tour experiences available like the 60-minute Discovery Cart tour, live animal feedings, zookeeper talks, and more.
San Diego Zoo Safari Park
Though San Diego Zoo Safari Park is a sister facility of the San Diego Zoo, it's a very different attraction, and well worth exploring on its own merits. Located 35 miles outside of downtown San Diego, the Safari Park is home to almost 4,000 animals living on nearly 2,000 acres of beautiful California countryside. Here you can walk around under spacious skies and feel as though you're experiencing the Safari Park's approximately 300 distinct species in something more akin to their actual natural habitats than a more conventional zoo.
La Jolla
Just north of San Diego you'll find La Jolla, a seaside area that many consider one of the loveliest stretches of coastline in the world. La Jolla is the sort of place where you don't really need to do anything—it's well worth heading there just to sit on the cliffs in the sun, feel the ocean breeze on your face, and bask in the breathtaking scenery all around you (which frequently incudes seals and sea lions!). However, if you desire a more active experience, you're in business, too, because there's a lot to explore around La Jolla. Hiking, biking, kayaking, snorkeling, and scuba diving are popular activities in the area, and there's plenty of dining and shopping nearby as well. Be sure to make time for La Jolla Cove and Torrey Pines State Natural Reserve! They're particularly standout attractions in what is a wonderful spot to visit.
Coronado
Coronado is an essential part of the San Diego experience. Situated on a narrow strip of land just southwest of San Diego Bay from the city's downtown core, it's here that you'll find Coronado Beach, which routinely rates as one of the most popular beaches in the entire country, as well as plentiful opportunities for outdoor fun like kayaking, biking, and paddleboarding. An absolute must-see part of a visit to Coronado is the Hotel del Coronado. This legendary establishment first opened its doors way back in 1888, and in the intervening years has hosted countless celebrities and world leaders while being featured in numerous movies. Even if you don't stay here, it's worth checking out for its architectural grandeur and historical importance
USS Midway Museum
The USS Midway Museum is one of the more unique museums you're liable to encounter: it's a museum located entirely on a ship! And not just any ship, mind you, but a massive United States Navy aircraft carrier that was fully operational from 1945 to 1992. Nowadays the USS Midway houses approximately 30 restored aircrafts, and features 60 interactive exhibits. A variety of tours are available, too, and the museum is regularly one of the most popular attractions found anywhere in the greater San Diego area.
SeaWorld San Diego
SeaWorld San Diego is the original SeaWorld location, meaning that it's a local institution that has become a global brand. There are a bunch of different things to do at SeaWorld San Diego—so many, in fact, that many visitors spend multiple days here. The fascinating marine animals that call SeaWorld San Diego home are the true headliners, of course, and include fan favorites like all types of sharks, whales, dolphins, and penguins, just to name few. That's just scratching the surface, though. There are more rides here than you can imagine, dining and shopping opportunities galore, and Sesame Street Bay of Play, an entertaining and educational attraction the kids will love.
Balboa Park
Last but most definitely not least, your very first trip to San Diego must budget in a healthy amount time for the one and only Balboa Park. In many ways, Balboa Park is the heart and soul of San Diego. Though this 1,200-acre park contains scenic hiking trails and beautiful flower gardens, it's ultimately so much more than your conventional city park. That's because Balboa Park is also home to theaters, stores, restaurants, the San Diego Zoo, and 17 museums and cultural institutions, including standouts like the Fleet Science Center, San Diego Museum of Art, San Diego Natural History Museum (sometimes called The NAT), San Diego Air & Space Museum, San Diego Model Railroad Museum, and the Institute of Contemporary Art, San Diego.